Looking forward to 2022 at Sybil Elgar
Published on 05 January 2022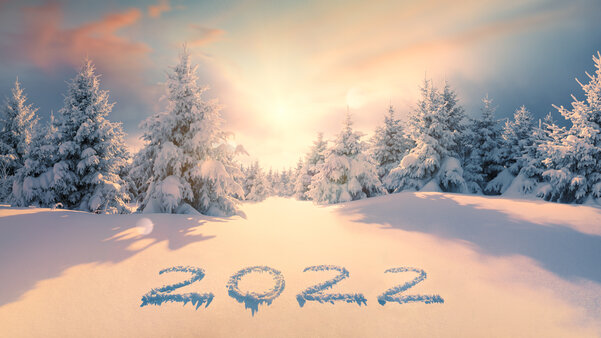 We're trained, ready and excited about the year ahead!
After completing an inset training day, our team is ready to welcome back students to Sybil Elgar and take on an exciting programme of activities.

There's a lot to look forward to in 2022 at Sybil Elgar.
We always start with training to keep our skills in top shape
As is standard for our school after every break, our teachers and teaching assistants begin the term with an inset day of training and team building before our students return to school. These inset days ensure we ring in every new term with up-to-date strategies and insights and that everyone is aligned and ready to approach the term ahead in high spirits.
Refreshing autism theory and strengthening strategy
This January 2022 inset day included an Introduction to Autism, which always proves both a great training session for our new team members and a valuable refresher, even for staff who have been with us for decades. We love when our experienced team members exchange and share lessons with newer ones.

Getting hands-on, we then looked at one of our core strategies: SPELL. SPELL stands for:
Structure

Positive approaches and expectations

Empathy

Low arousal

Links
This framework allows us to work as a team, understanding and responding to the needs of our students. You can read more about SPELL here.
Revisiting Low Arousal Approaches with Studio 3 refresher training
A key part of implementing our framework is ensuring everyone has an understanding and techniques for supporting behaviour. Every staff member receives annual Studio 3 refresher training, which has been a core methodology in shaping the way we work with our students, focusing on positive, person-centered interventions to support them towards an increased quality of life (QoL).
This term's training session highlighted the importance of understanding underlying causes of certain behaviours of concern to find non-confrontational ways to overcome stress and anxiety.
A spotlight on mental health
We followed this up with a reflection on mental health, looking at the different facets and how they can impact people's ability to access education, employment and day to day living. Being mindful of this is integral to ensuring we can fully support our pupils and students.
Our Wellbeing and Mental Health Support in Schools policy highlights our philosophy towards the promotion, and maintenance of positive wellbeing.
Staying up to date with the latest Covid 19 safety procedures
We are safe and prepared, staying up to date with latest goverment guidelines. This includes staff testing themselves regularly, wearing masks if they are in larger groups or when moving through corridors and cleaning equipment and surfaces before and after use.
We continue to update our whole school risk assessments when new information becomes available.
A full programme of exciting activity awaits
With our minds geared and equipped for the year ahead, we are ready to welcome back students after the break.

We are looking forward to:
Lighter days means more time outdoors
Celebrating culture with Chinese New Year
Appreciating our friends and loved ones during Valentine's Day
Check back for updates on all these activities
Wishing everyone a fantastic new year!