Stories from the Spectrum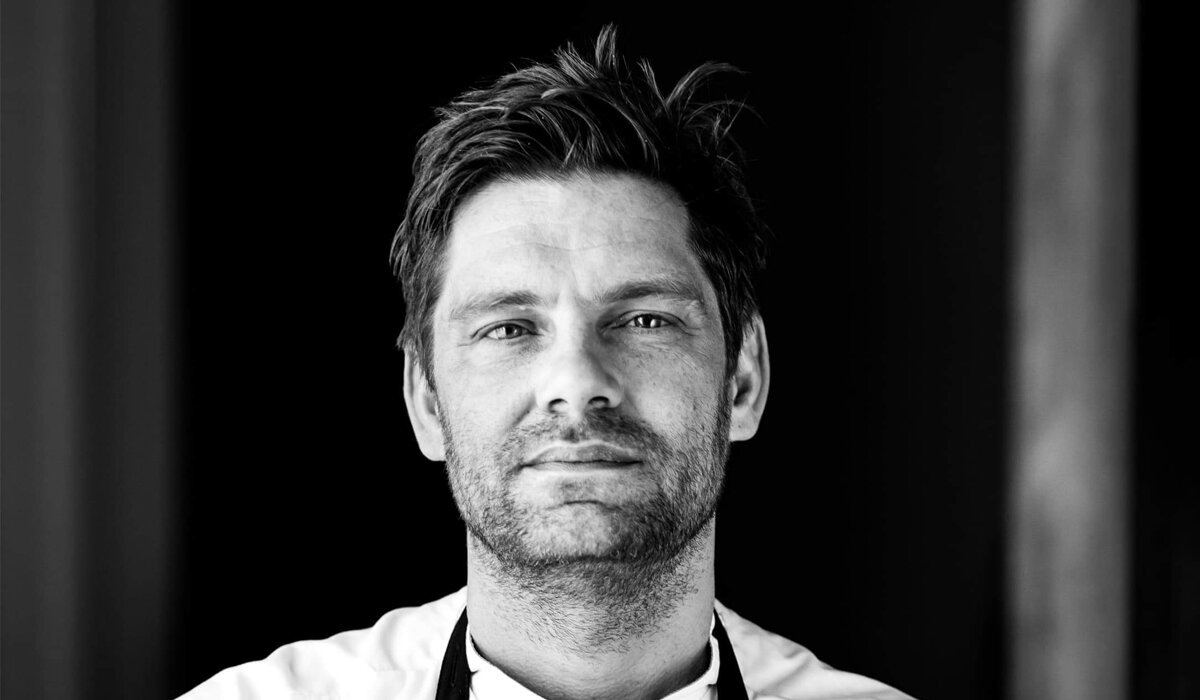 "Having autistic children has definitely changed me for the better."
Daniel Watkins
- on being a parent to autistic children
Stories from the Spectrum: Daniel Watkins

For our next story, we enjoyed some food for thought with Daniel Watkins, award-winning chef and father to Macey and Freddy, who are both autistic.
Daniel first tried his hand at cookery when he was 19, and has been cooking up a storm ever since! He chatted to us about his culinary career, Macey and Freddy's diagnoses, and Freddy's taste for marine-themed play dough cuisine…

When were Macey and Freddy diagnosed and what made you seek diagnoses?
Freddy was diagnosed in 2017, at the age of five. We felt that something wasn't quite 'right' at the time. When he was younger, he was always giving us eye contact and giggles, and then all of a sudden, he stopped engaging. My wife picked up on this change, and we started looking into it.
When we went to see the doctor, they said they couldn't do anything for another three months. He was only 18 months at the time. After three months, he was referred to a paediatrician. He was diagnosed as autistic about a year later. During that in between period, we started to pick up on things and make accommodations where we could. We got Freddy into a specialist nursery, which really helped.
Freddy started as non-verbal. We got him into an amazing specialist school called Glenwoods in Benfleet. He's become more and more vocal and confident from each term to the next and is becoming quite the character! He used to just scream all the time, whereas now he can hold little conversations and is able to express what he wants.
Macey, who is 17, was diagnosed last year (2019). She always struggled in mainstream school. We moved her three times, until she was nine or ten. Then we decided to home-school her, and she really excelled.
When Macey hit puberty she really changed. She began struggling with anxiety. She doesn't really go out much and spends a lot of time at home with her mum and Freddy. She's amazing with Freddy. She is almost like the 'Freddy whisperer'! She's really good at playing with him and keeping him occupied.
What is everyday life like you as a family at the moment?
It's been extremely positive. Due to the nature of my work, I haven't really been there much for either of their childhoods. I'm now able to spend more time with them during the lockdown. This has made me appreciate how difficult it has been for my wife, who has always taken care of them full time. It's been great being able to take part in every activity. I've cooked all the dinners. Sometimes dinner time here is like three or four different meals, like a restaurant! As a family unit, it's almost like we've pressed a 're-start' button.
We've all been working together and 'tagging' each other in and out. For instance, if Macey needs some time out, she'll go to her room and read her book. If my wife needs time out, she'll go into the garden while I play with Freddy. For us, there have actually been more positives than negatives when it comes to the lockdown. It's quite unusual.
When did you first get into cooking and what inspired you to become a chef?
I've been cooking for 25 years now. After I left school, I went to Greece for a few years, travelling and doing odd jobs. It wasn't until I came back to the UK, when I was nineteen, that I really thought, 'I should find something to do really'. For me, it was either photography or cooking. As soon as I started cooking, I really enjoyed it and it just went from there.
I'm not working at the moment (due to the current circumstances) but before the lockdown I was self-employed as a chef at my last place, which was St Leonards in Shoreditch. I'll probably be back there when it reopens. At the moment, I'm just home. I didn't want to go and volunteer as I was worried about putting my family at risk. I've been really enjoying just cooking for fun, for myself and for my family. I recently took part in Mental Health Week, where I put together a few recipes as part of the Pilot Light campaign. The aim was to raise awareness of mental health in the cooking industry.
A lot of people on the spectrum may be particularly sensitive to certain foods. Is this something that Macey and Freddy experience?
Definitely. I can't really cook after 6pm, as Macey really doesn't the smells coming from the kitchen after she has had her shower. Macey also has PCOS (Polycystic Ovary Syndrome), so she has to watch what she eats – particularly with things like soya. She's had a few health issues, along with everything else. She's very sensitive to certain foods.
Freddy is also very sensitive to smells and textures. He also loves roast chicken and eats a lot of 'white foods', which can be a problem. However, he'll also do things like eating bits of raw broccoli straight out the fridge, because he thinks they're dinosaur trees!
What kind of support have you and your wife had as parents of autistic children?
I love the advice and tips on the National Autistic Society website. In terms of support, Freddy's school has been incredible. We get a phone call from them once or twice a week. They suggest activities we can try out to keep him occupied, which have been really helpful.
Macey hasn't received as much support. Being 17, she's in that no-mans-land between childhood and adulthood. We support her as much as we can, but it's been difficult. Because we home school her, the social aspect of school just isn't really there, so we've been trying to work on that with her.
If you could destroy one myth or stereotype about autism, what would it be?
I think, as a society, we can be very judgmental. With individuals, we don't know what's going on, we don't know people's stories. I think we have to remember that no two people are the same, autistic or not. We were once told by a professional that Freddy just 'doesn't understand' because he was non-verbal at the time. Actually, non-verbal children do understand, and I think that's a stereotype that needs to be dispelled. In Freddy's experience, he understood so much but just couldn't vocalise it or didn't want to.
What do Macey and Freddy enjoy doing?
Macey loves doing art. For birthdays, she always draws us digital images instead of cards. She also does a 'Freddies of the month' series of drawings for Freddy. She makes a collage of the all her illustrations of Freddy from that month, and the things that happened – whether he lost a tooth or went to a safari park etc. She also loves reading and has recently finished re-reading all the Harry Potter books. We're actually planning on having a family Harry Potter film marathon, so she wanted to read all the books again to bring herself back up to speed.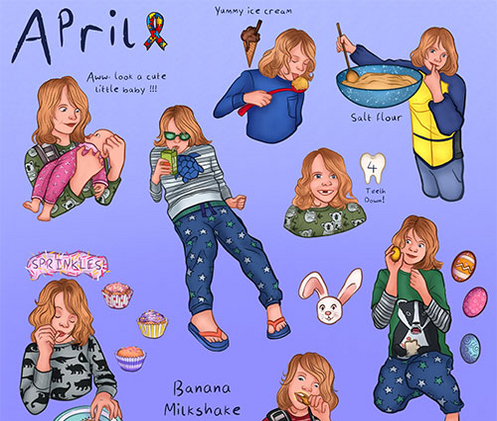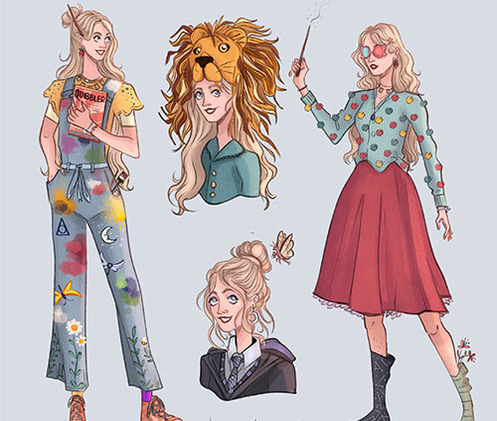 Freddy loves dinosaurs, Godzilla, and King Kong. He also likes playing with his friends, wrapping the room up in yarn so it looks like laser beams. He loves play dough. I often send him pictures from work of cooked octopuses. He'll then make octopuses out of play dough, pretend to cook them, and serve it to us with a bowl over the food as a make-shift cloche. It's really fun.
What do you do when you're not busy working?
I practice yoga and meditation a lot. I enjoy taking photos. I've never picked up a proper camera, but I like taking photos of the food I've made for my Instagram account, which you can visit here.
How are you and your family coping with the current lockdown? Any tips?
The first couple of weeks were a bit scatty. I felt very anxious about what would happen, what work would look like etc. It's been important for us to establish a routine, as the kids need that. For instance, we always have dinner at 5pm exactly. That really helps. Setting aside time for yourself is important, as is exercise.
How do you think being the parent of autistic children has impacted you?
It definitely changed me for the better. I struggled to get my head round it at the beginning. My wife has been really strong throughout the whole thing, whereas I really struggled. Going on this journey has made me a lot more grounded and much less judgmental.
I've met several other dads who have autistic children, which is amazing. I recently met the actor Tom Hopper at a chef wellness event. We got chatting and I found out he also has an autistic son named Freddy, which was a funny coincidence.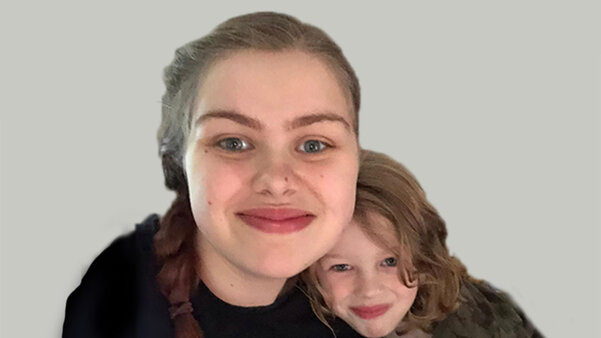 I've also met several other chefs with autistic children. It made me realise how common autism is, and why it's so important to raise awareness. The experience has been challenging, but also really positive. Both Macey and Freddy are so funny, loving, and caring. I wouldn't change them for all the tea in China!
"Having autistic children has definitely changed me for the better."
Similar stories
Stories from the Spectrum
"Our supper club has made me feel more confident, not only cooking but opening up conversations through food."
Wesley
- on setting up his own supper club
Read more
Stories from the Spectrum
"Society is much more open to talking about autism. I hope it can continue."
Angela
- on attitudes towards autism
Read more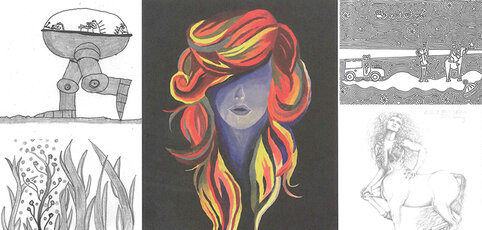 The Spectrum magazine
Explore one of the UK's largest collections of autistic art, poetry, and prose. The Spectrum magazine is created by and for autistic people, and is available both online and in print.
Read the Spectrum


You are not alone
Join the community
Our online community is a place for autistic people and their families to meet like-minded people and share their experiences.
Join today