The Board of Trustees are legal trustees of our charity. They are appointed through a Board Nominations Panel which is tasked with the recruitment of trustees to meet the needs of the Board in terms of relevant skills, experience and aptitude. All appointments are confirmed first by the Board itself and then ratified by a vote of members at the Annual General Meeting. Trustees are appointed for a term of four years, after which they may be re-appointed for one further term.
The trustees elect a Chair, who acts as the chairperson of the charity. Our Chair of Trustees is Dr Steve Ladyman.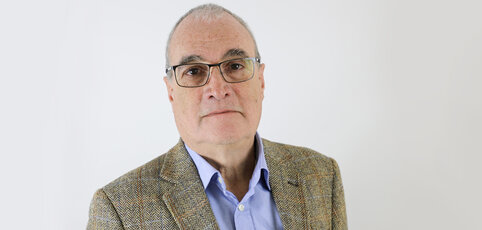 Dr Steve Ladyman (Chair)
I began my career as a scientist and specialised in managing IT systems in medical research environments. I left that career behind in 1997 when I became an MP, later becoming a health minister and then Minister of State for Transport. After leaving Parliament in 2010 I was the chief executive of a company that manages retirement developments and then, from 2012 to 2020, I chaired Somerset Partnership NHS Foundation Trust , a provider of mental health and community health services. Now I chair Wiltshire Health and Care, an organisation that is owned by three NHS Trusts and provides community health services in Wiltshire. I also have my own business that manages extra-care retirement properties.
My first involvement with the National Autistic Society was as an MP, in 1998. Together we set up the All Party Parliamentary Group on Autism. Since then, as an MP, a health minister and through my work in the NHS I have always tried to make sure the needs of autistic people and their families are recognised and have promoted the need to create a society that works for autistic people.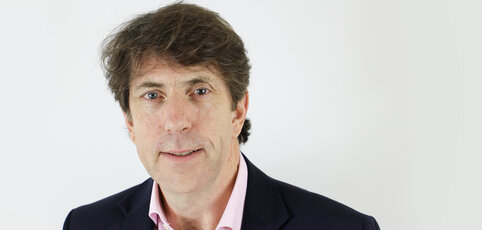 Edward Caddle
I joined the National Autistic Society's Board in 2020 and currently chair the Planning & Resources Committee. During my commercial career, mainly in multinational corporations, I have held a number of board and CFO positions across a range of functions, industries and geographies. By profession, I am a qualified accountant (FCCA). Additionally, I hold an MBA from Cranfield and have professional qualifications in Marketing and Human Resources.
I have been a governor and vice chair for a large school and am currently a volunteer with the Cranfield Trust which provides pro-bono consultancy to smaller charities. My interest in autism began nearly 25 years ago following the diagnosis of my niece, and I have been able to witness the challenges and joys of having a family member who is autistic. I look forward to bringing my knowledge and commercial experience to serve and support the development of the charity.
I live in Hertfordshire with my wife Karen and have two adult sons.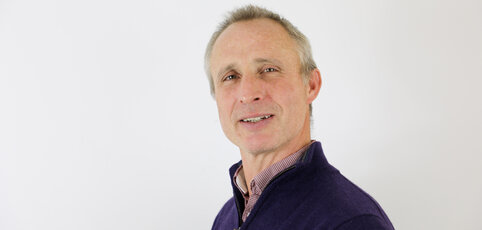 John Roscoe
I have always been interested in seeing the world through different 'eyes' and trying to understand how and why people think and behave the way they do and it was this interest that led me to a career in brand management and innovation. I was fortunate to spend the first 20 years of my career working on some of the most loved brands in the world and for the past few years I have worked on a variety of SME business and consulting projects.
I became interested in autism when a family member was diagnosed and I saw first hand how much the world needs to change and how much support the NAS offers to people across the whole spectrum. I hope to be able to use the skills in strategy, branding, communications and innovation that I have learnt over almost 30 years to help the NAS deliver an exciting new future for everyone. I sit on two other charity boards in the areas of wildlife conservation and youth activity.
I am originally from the north west of England but now live in south west London with my wife, our three daughters and our exuberant dog. Now that I am too old to play football my passion is running, especially parkrun.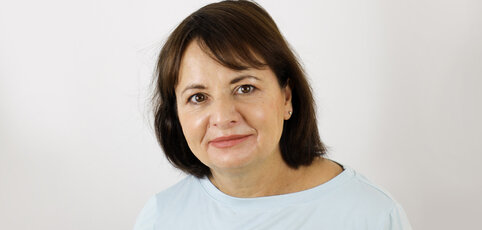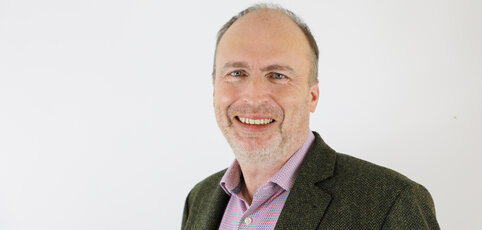 George Davidson
George has a long career in marketing and communications working for a wide range of companies including Netflix and McDonald's. He now runs his own small research and branding consultancy. George has also been a local Councillor, Deputy Leader of a borough council and Non-Exec Director of an Ambulance Trust.

George's son's life is severely affected by his autism and his ability to interact with the world. This gives George and his family a very personal and passionate perspective on helping autistic people achieve as much as they can.

George, his wife and their son live in Lancashire.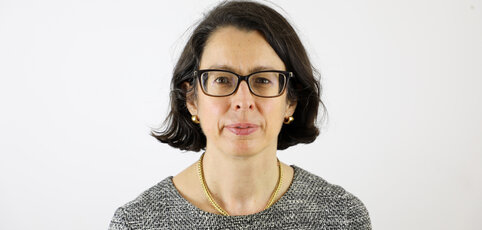 Elisa Menardo
I joined the National Autistic Society's Board in September 2016 as a non-councillor trustee and I am also a member of the Brand and Commercial Development Committee. I have a longstanding intellectual interest in neurodiversity and hope that by serving on the Board I might help to bring about a situation where autistic individuals, whatever their cognitive ability, and their families and friends are valued and appropriately supported to live the lives they want to live.

Professionally, I work in public affairs and policy for an investment bank and focus on financial services regulation. Previously I advised on financial services regulatory matters and ran the regulatory change advisory function in a number of investment banks. Before that I worked in the General Counsel's Division of the UK Financial Services Authority, the European Commission and Herbert Smith Freehills, where I qualified as a solicitor. I currently chair a a specialised policy committee in a European financial services trade association and in the past I also served as a trustee, board member and chair of a voluntary charitable organisation (the alumni association of my university) in the UK and Italy.

I am Italian, fluent in English, French and German and also have reasonable Spanish. I hold a MSc (Laurea) in Economics and management of public and international organisations from Università Bocconi (Milan), as well as professional qualifications in law from the College of Law (Guildford).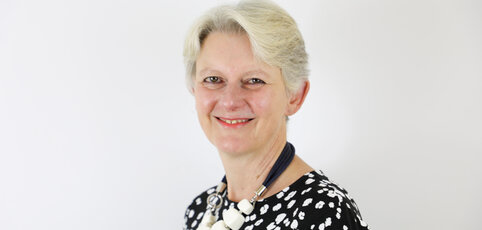 Sheila Norris
I became a Trustee in 2021. I have a daughter who is autistic. She lives independently and is in employment, but continues to face many challenges, and having a trusted source of support in the NAS remains very important to us. My career has been in Whitehall (HM Treasury) working closely with Ministers in policy development, and then in local authorities - in children's and adult services.
I was Executive Director for communities, health and adult social care for a county before starting my own consultancy business advising and supporting local authorities. I also work part time for a charity that supports Directors of Adult Social Care and speaks on behalf of the social care sector.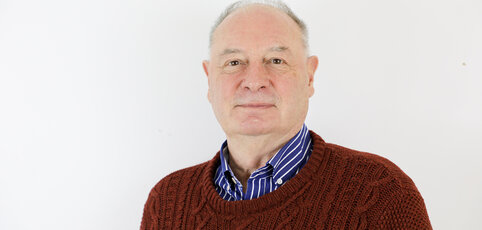 David Reeves
I am a technology and marketing specialist with almost 40 years' experience in the UK and internationally. My experience includes 15 years in senior management positions with Sony following a series of successful roles in the marketing sector. I was President and CEO of Sony PlayStation in London for six years, overseeing a turnover of over £3 billion.
I currently run my own company, David Reeves Consulting and am also a Trustee for Autistica (UK), Sense (UK) and St John Ambulance as well as Senior Independent Director of Keywords International, PLC, RED Entertainment (Dubai), Consultant at the Quantic Group and an accredited Growth Accelerator Coach for UK companies. I am fluent in German, Japanese and French and hold an MBA in Marketing as well as a BSc in Chemical Sciences and PhD in Chemical Physics and Astrophysics.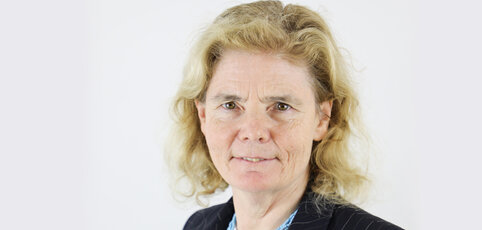 Helen Roberts
l worked for nearly 30 years as a senior civil servant, initially in the Department of Education but mainly in HM Treasury, where I worked on public policy including education reform and on improving health service delivery and waiting times.
I'm a qualified accountant and have a degree in PPE from Oxford as well as an MBA. Previously I ran a charitable trust and I have been a governor of an inner city school.
I have three sons. My experience of autism derives mainly from the children of close friends, but I also have extensive experience of mental health services in relation to my wider family. I completed the Blenheim triathlon (slowly) last year on behalf of Bloodwise for a friend's child with leukaemia.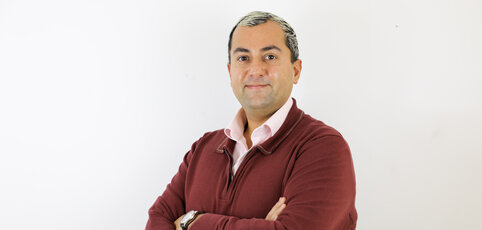 Harry Wordsworth
My husband and I live in Cheshire with our 2 beautiful boys. Our eldest, who is 8, has a number of diagnoses including autism with PDA and Type 1 diabetes.
I joined the Board in October 2022.
I am the Chief Customer Officer for Oracle's Application business in UK & Ireland, where I have worked for over 4 years. I have 20 years' experience working for global companies such as Oracle and Experian, as well as significant experience within the Financial Services Sector. I have built expertise in strategic business development and marketing initiatives, led multi-functional teams in fast-changing environments, developed marketing and proposition plans and managed business activities to ensure profitability, strong customer image and long-term corporate growth.
As the Chair of the Diversity & Inclusion Board at Oracle for the UK, I ensure our Customers, Partners and employees feel supported and that we have the relevant governance and education in place.
I am passionate about devoting my time to all matters relating to Autism but also taking Intersectionality into account to provide guidance to as many people on the spectrum as possible.

Zahaan Bharmal
My early career was spent as a policy adviser and speech writer on Whitehall and at the World Bank, working on a range of domestic and international policy issues.
For the last fourteen years I have worked for Google, initially as Chief of Staff to the company's Chief Marketing Officer and now as Senior Director of Strategy for Europe, the Middle East and Africa.
I have a degree in Physics from Oxford and an MBA from Stanford where I was a Fulbright Scholar. Outside work, my passion is space exploration. I am a recipient of NASA's Exceptional Public Achievement Medal and occasionally write about space for The Guardian. I am a member of the Fulbright Alumni Advisory Council.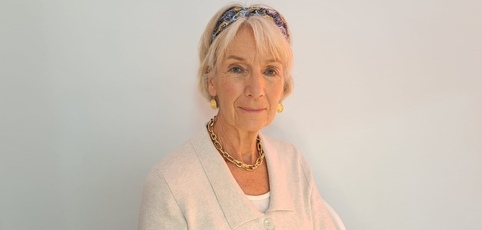 Pamela Marsden
I originally trained as a social worker and then worked in the health and social care sector for over 40 years in a variety of senior roles. I have been both a commissioner of voluntary and independent services and the provider of NHS and local authority services.
I have always tried to help create opportunities for those disadvantaged or isolated due to disability or perceived "difference", including neurodiversity. I believe everyone should be entitled to a full life which maximises their independence. Safeguarding should be at the heart of this.
I was chair of the Oxfordshire Adult Safeguarding Board until 2019.
I joined Infocus, a vision impairment and complex needs charity in 2021 and have very much enjoyed the role of trustee and more recently that of chair of the board. Clearly I have been able to bring my knowledge of adult social care and safeguarding to these roles.
NAS was looking to appoint a board member with safeguarding experience and given my background in health and social care and specifically safeguarding I believe I can add value to the board discussion and decision-making.