The acronym BAME stands for Black, Asian and Minority Ethnic.
We are using the term BAME to highlight that autistic people from BAME communities can face challenges such as racial discrimination.
There are some issues with using the BAME acronym. We recognise that it puts many different groups, who have different experiences, into a single category.
However, the term is still widely used as a way to refer to groups who don't experience the privileges of being White.
We acknowledge there are problems with the term BAME and we are reviewing its use by our charity.

The 700,000 or more autistic people in the UK come from all backgrounds, identities and cultures.
There is a lack of research about the experience of people from Black, Asian and minority ethnic (BAME) groups. This means it can be even harder for autistic people in the BAME community to get the support they need.
We need to understand the experiences of autistic people and families from different backgrounds and cultures and help create a society that works for all autistic people.
For this to happen, we need decision makers, service providers and faith and community groups to listen to autistic people and families from BAME backgrounds and to produce culturally appropriate support.

Why are so many BAME autistic people not getting the support they need?

Our research so far
We wanted to find out some of the key reasons why BAME autistic people are not receiving appropriate support or struggling to get a diagnosis. To help us do this, we asked BAME autistic people and their families about their needs and experiences and to consider the role that ethnicity, faith and language could play in this.
Five key themes came out of these discussions:

1
Challenges getting a diagnosis - some participants considered levels of understanding of autism to be lower in their communities, which may have delayed a diagnosis. Others said that teachers can fail to spot characteristics of autism due to incorrect assumptions about a child's behaviour or language abilities.
2
Barriers to accessing support services - parents talked about challenges understanding autism and knowing what services are available due to information often only being available in English, few translation services and professionals' use of jargon.
3
Communication problems with professionals - some families said they didn't feel confident dealing with professionals or they felt professionals could be patronising or lacking in cultural understanding. Others said some people from BAME communities could hold suspicious attitudes towards professionals and authorities.
4
Awareness and understanding of autism within communities - close communities can be an important source of support for people, but many participants reported coming across judgemental attitudes. Our charity was told that disability can be stigmatised in certain communities and sometimes blamed on parents. While some participants emphasised that their faith gave them strength, others spoke about a lack of support from faith groups and at places of worship.
5
Denial and isolation - some families said they initially refused to acknowledge that their child was autistic. Others believed that their child's difficulties should remain private and not be discussed outside the home. Along with feelings of blame and shame, many said that these issues could lead to parents, carers and siblings missing out on support and becoming socially isolated.
Read our report
You can read our report Diverse perspectives: the challenges for families affected by autism from Black, Asian and Minority Ethnic communities (2014) to find out more.

Read the report


Personal stories from BAME autistic people
As part of our Stories from the Spectrum series, we've spoken to several people who have shared their experiences of being autistic and part of the BAME community. Our interviewees discussed attitudes towards autism within their communities, being a part of more than one minority group, and why it's important to represent autistic people from all backgrounds.
"Race and autism intersect a lot and talking about race in autism conversations is so important."

Iqra Babar, autistic artist, said: "I love being an autistic, Muslim Pakistani woman. My identity in itself is so diverse, which I am really proud of! It does make it harder to live so freely however, with all of the stigma and discrimination that surrounds both autistic people and Muslims. Race and autism intersect a lot and talking about race in autism conversations is so important."
Grace Liu, autistic blogger and artist, said: "As someone in more than one minority, I find stereotypes and assumptions frustrating. I want people to talk to me and get to know me the same way they do anyone else, and only treat me differently when I ask them to."
Tylan Grant, autistic actor, told us: "People are opening themselves up to learning about what I go through, not only being autistic but being black - it's really important to represent autistic people of all backgrounds."
Judith Turkson-Baidoo, autistic fine art graduate, said: "It would be great if black autistic people could be provided with the support they need. We deserve recognition and credit for the work we do. There just needs to be more understanding."

Read more stories

What we're doing to support BAME autistic people

Our response to Black Lives Matter
As a charity, we need to do more to create a society that works for Black autistic people, and autistic people from other ethnic minority backgrounds. Inspired by the Black Lives Matter protests taking place across the United States and the UK, we put together a plan of action.

Our plan includes:
Developing an Equality and Inclusion plan as part of our new strategy
Calling for BAME equality to be included as a key action within England's new autism strategy
Sharing diverse stories through our Stories from the Spectrum series, our Adult Services case studies, and fundraising stories
Setting up new BAME branches.
We recognise that not all members of this community will identify with the term 'BAME.' For instance, some people may prefer to identify as a 'Person of colour' (or PoC). Some people say that they find these terms too general, and prefer to use more specific language, relating to their own particular heritage, culture, or ethnic group. Some people identify as dual heritage (often used to describe somebody whose parents are from different ethnic or religious backgrounds to each other).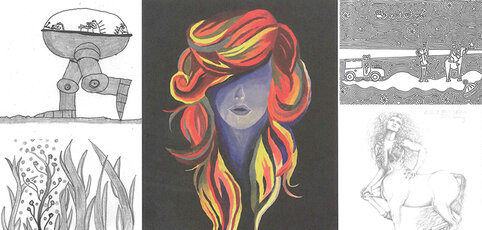 The Spectrum magazine
Explore one of the UK's largest collections of autistic art, poetry, and prose. The Spectrum magazine is created by and for autistic people, and is available both online and in print.
Read the Spectrum


You are not alone
Join the community
Our online community is a place for autistic people and their families to meet like-minded people and share their experiences.
Join today