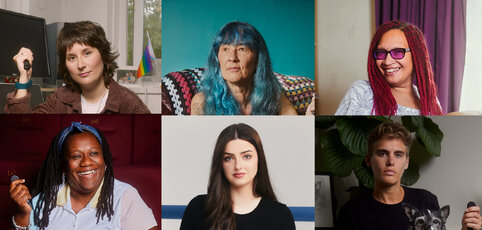 Now I Know
Autistic women and non-binary people are everywhere. Many go through life without knowing they are autistic. In this campaign, we hear six of their stories, in their words.
We're inviting both autistic women and non-binary people to join in with the campaign. Share your story on social media using #NowIKnow
The Now I Know campaign features powerful photography and films of both autistic women and non-binary people from across the country, who share their experiences of late diagnosis of autism. The campaign was inspired by the words of Dawn Mills, who was diagnosed at the age of 56 and features in the campaign. She said: "I always knew who I was, now I know why I am."

The campaign was created by the National Autistic Society in partnership with the teams of world-renowned photographer Rankin and creative agency Ogilvy Health. The campaign was lensed by Alex Heron, an autistic photographer working at Rankin Studio.

Six people have been photographed in spaces that reflect their personalities and unique interests. The photoshoots were collaborative, with each person using a clicker to also capture photos of themselves, allowing them to take control of their image.

Below, you can click through to watch the six campaign films and read each person's story.
Share your story on social media using #NowIKnow
Awards for Now I Know
Our Now I Know campaign has won two awards, recognising its impact on building awareness of late diagnosis of autism in women and non-binary people.
The campaign won the awards at the Creative Floor Awards, which cover global health and wellness campaigns.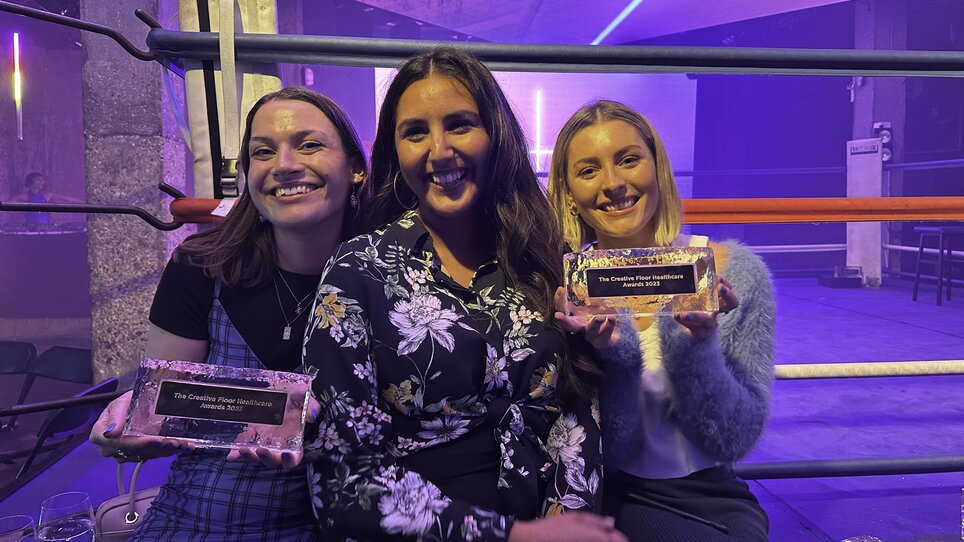 Our charity worked with Ogilvy Health on Now I Know, and the campaign won in the categories of Diversity, Equity and Inclusion – Photography and Charity/Pro bono – Photography.
It was also highly commended in two other social media categories.
We are grateful to the six women and non-binary people who took part in the campaign in November 2022, and everyone who has shared their story with us since.
What is autism?
Find out more about this lifelong developmental disability that affects more than one in 100 people.
Read more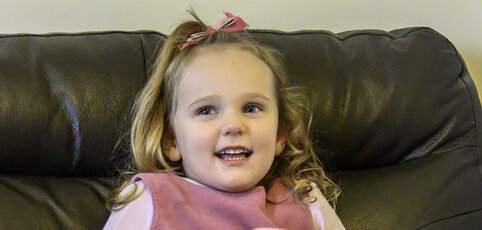 Autistic women and girls
More men and boys are currently diagnosed with autism than women and girls. The most up-to-date ratio is 3:1. There are various theories to explain this.
Find out more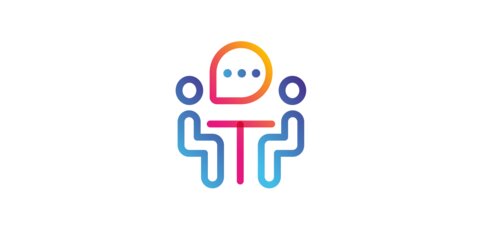 Diagnosis
Our guides for autistic adults, parents and carers, and professionals, on the diagnostic process, getting support after a diagnosis, and more
Read more
Frequently Asked Questions
Here you will find our frequently asked questions about our Now I Know campaign.
Read more


You are not alone
Join the community
Our online community is a place for autistic people and their families to meet like-minded people and share their experiences.
Join today