Ayrshire Scott running 5km a day in May for National Autistic Society Scotland
Published on 20 May 2020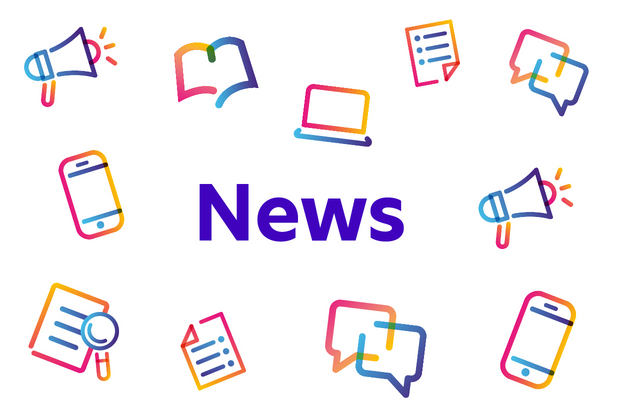 An inspirational National Autistic Society Scotland support worker has raised over £1,000 in May for the charity, after committing to running 5km each day of the month.
31-year-old Scott Riddell, who has worked at National Autistic Society Scotland's Catrine Bank facility for just over a year and is now a Key Worker for one of the young men in residence there, decided to fundraise for the charity after witnessing first-hand the impact of the Covid-19 pandemic and resulting lockdown has had on the autistic people he works with.
A keen footballer with Cumnock Amateurs, Scott was keen to do something related to exercise and fitness for his fundraiser, and settled on running over 3 miles each day as the ideal way to both challenge himself and raise as much money as possible in the process.

He has received an incredible amount of support from the team at Catrine Bank and, as June approaches, looks set to successfully complete his target of a 5km run every day as donations continue to flood in, beating his target of £1,000 by mid-May.
Scott said:
"In the short time that I have worked at Catrine Bank, I have met some amazing people and was lucky enough lately to become Key Worker for one of the people we support. I want to try and progress as far as I can in a job that has truly changed my life for the better. I decided to run 5k every day in May as I knew that this would be an extreme challenge, and I wanted to push myself to the limit so that I can raise as much money as possible.

The people we support at Catrine Bank are going through major changes at the moment in their lives because of this tough situation we are all living through. Like us all they are of course missing their family and loved ones. I wanted to raise this money to buy some outdoor equipment for the people we support and do something special for them as they have already done for me. To be able to give something back to this truly amazing service is the least I can do and I hope in some way it will bring about a feeling of solidarity and kindness."
Peter Jung, Head of Adult Services at National Autistic Society Scotland, said:
"This is a great achievement from Scott; he epitomises the wonderful commitment our team at Catrine Bank have towards their work and the people we support. Scott's effort has lifted spirts when it was needed most and this cannot be underestimated. My sincere thanks go to Scott for all he has done."
Donald Kirkland, Scott's Team Leader at National Autistic Society Scotland, said:
"Since the day that Scott joined the team here at Catrine Bank, he has shown passion and dedication to his role as a support worker. He has worked hard to improve the quality of life for the people we support and recently became a key worker. Even during these challenging times, he has not lost sight of what we are trying to achieve as both a service and as a charity. He truly believes in building a society that works for autistic people and I am very proud to say that he has already raised over £1000 for the service.

His efforts have helped everyone at Catrine Bank to remain focused and committed to both the people we support and each other. This fundraiser has inspired me not to lose sight of what it is important during this tough time. The whole team here at Catrine Bank are very proud of him for what is undoubtedly an amazing achievement."

Craig Girvan, National Autistic Society Scotland's Service Manager at Catrine Bank, said:

"Scott from day one has shown great dedication to the service and, most importantly, the people we support. With great empathy and care, Scott has yet again shown the side of human nature we all must channel in these unprecedented times. Scott's efforts embody the spirt of Catrine Bank - this should not be seen as a singular act of charity, but a message to us all!

Together we will get through these hard times, but this can only be achieved through an act of kindness, whilst showing great resilience in the face of adversity."
For Scott's fundraising page, which includes the current total raised online only, please visit this page.