CQC's State of Care report: What it means for autistic people and their families
Published on 22 October 2021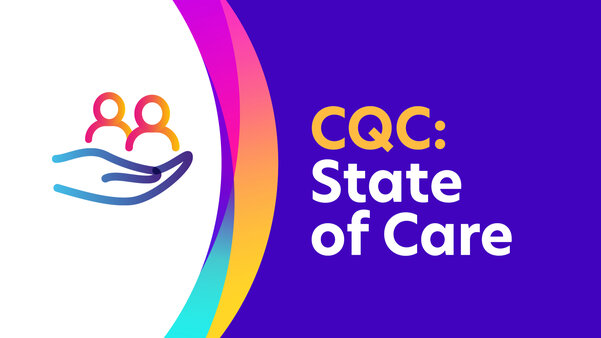 The Care Quality Commission (CQC), the regulator of health and social care services in England, has released a new report that finds many autistic people are not getting the care and support they need. We're really worried to see this has only continued following the CQC's last report in 2020. One year on, this again highlights the urgent need to provide immediate funding for the health, mental health and social care support autistic people need.
Background
The State of Care report is the CQC's annual assessment of health and social care services in England, including those provided to autistic people and/or people with learning disabilities, and looks at the quality of care in 2020/21.
To put together the report, the CQC used data from its own inspections of services, along with information gathered from people who use services, their families and carers.
What the report says
The report highlights the damning impact of the coronavirus pandemic on health and care services and the people who use them. Whilst the vaccination programme has helped things, the report recognises that coronavirus will continue to cast a "long shadow" over the health and care system.
We know from these findings and our own Left Stranded report that the pandemic has "exacerbated" existing inequalities for autistic people and their families, and continues to do so. This means that people who were less likely to receive good care before and during the pandemic are often the same people disproportionately impacted by coronavirus.
This year, more mental health wards for autistic people and people with learning disabilities were rated inadequate than any other NHS or independent mental health service (8%). 20% were rated as requires improvement. This highlights how crucial it is that the Government and NHS urgently tackle the crisis in mental health services that see autistic people hitting crisis and being admitted to these wards.
The CQC is now carrying out a year-long programme to transform the way it regulates services for autistic people and people with a learning disability, and we hope this will go some way to improve things.
Recommendations
The CQC says there needs to be more stability in social care, in order to improve access and quality of care for people who need it and ease pressure on the NHS. Better collaboration of people working together across health and social care will also be needed to get through the upcoming winter.
The CQC also calls on the Government to increase the funding it provides to health and social care. The money provided can't just prop up existing approaches, but should be used differently through long-term funding to improve things like staff training, career development and making the social care system an attractive workplace to join and stay in.
The CQC also says additional funding must be made now rather than next year, to meet people's needs over winter. We completely agree with this and have called on the Chancellor to invest in social care in our recent submission to the upcoming Spending Review, so that autistic people and their families get the support they need.
Our response
Tim Nicholls, Head of Policy, Public Affairs and Research Partnerships at the National Autistic Society, said: "People who need adult social care are having to wait even longer to get the support they desperately need, like wash, manage money or get out of the house. This cannot be allowed to continue.
"We know from the CQC's findings and our Left Stranded report that coronavirus has deepened existing inequalities, including access to good quality health, mental health and social care services. This disparity, however, is not new. Without the right support at the right time, autistic children and adults' needs can quickly escalate and even spiral into crisis.
"The Government must act, by providing the long-term funding the adult social care system and the NHS need. The cost of inaction will be huge."
Further information