Our calls for funding the autism strategy
Published on 14 October 2021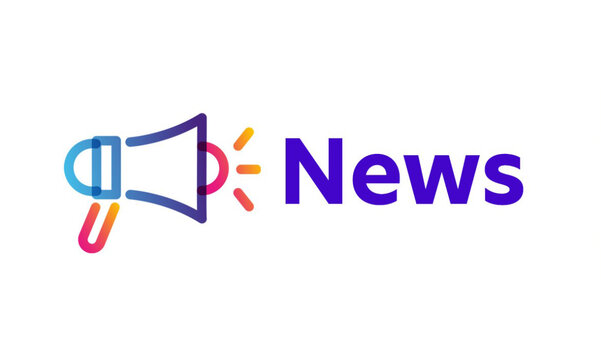 In this blog, Yasmin Nasli, Policy and Parliamentary Officer, discusses our submission to the Government's upcoming Spending Review. Yasmin works in our policy team and is our social care policy lead.
We submitted our charity's Spending Review submission for 2021 to the Government earlier this month, calling on the Chancellor to properly fund future years of the autism strategy for England. The all-age strategy, published in July, promises to tackle some of the biggest challenges faced by autistic children and adults. But, only the first of the five years of the strategy is currently funded. The Government must listen to the voices of autistic people and their families and honour the commitments they made in the autism strategy. The cost of inaction will be huge.
Background
The Chancellor, Rishi Sunak, will set out the Government's funding plans over the next three years at the next Spending Review on 27 October. It's a really important moment in the Government's calendar as it says how much funding its priorities get.
Back in July, we were pleased to see the Government publish the long-awaited new all-age autism strategy for autistic people in England, with its £75m in 2020/21 representing the biggest ever investment in England's autistic people. This was the first time the strategy included children and young people, after National Autistic Society campaigners' successful calls.
We welcomed the commitments made in the strategy for the first year, including a total of £13m to reduce diagnosis waiting times and improve post-diagnostic pathways, and a promise to deliver a new nationwide public understanding campaign - as called for in our Spending Review submission last year.
However, these commitments only account for the first year of the strategy. For this to be a truly successful five-year strategy, it is critical that the Spending Review provides the appropriate funding for the next three years. After that, we will push for the following Spending Review to address what still needs to be done in the last year of this autism strategy and in the next one.
What we know
In 2019, we marked 10 years since the Autism Act became law, a landmark moment in the long campaign to improve the lives of autistic people in England. However, we knew that despite some progress, many local areas were not meeting their obligations and a postcode lottery of getting support from services had emerged.
Sadly, alongside the All Party Parliamentary Group on Autism (APPGA), we found that over 2 in 3 autistic adults don't get the support they need. The APPGA held an inquiry into the Autism Act's implementation, publishing its findings in the Autism Act – 10 Years On report in September 2019. We found that previous governments' autism strategies have not delivered on their promises because the funding wasn't there to make it happen.
We also know that the coronavirus pandemic has made things even worse for autistic people and their families, disproportionately impacting their mental health, education and care and support. This was highlighted by our Left Stranded report on the impact of coronavirus.
What we're asking for
We have prioritised key autism-specific services we want to see the Government commit to and fund, as well as £3.9bn for the whole social care system, which many autistic people rely on. This is based on what our work shows us would most impact the lives of autistic people and their families:
Continuing a long-term, funded national autism understanding campaign, aiming to shift the attitudes and behaviour of millions of people. The new strategy commits to developing and testing an autism public understanding and acceptance initiative. Public understanding of autism is too low, with 79% of autistic adults telling us they feel isolated because they don't feel they will be understood. A truly long-term campaign will need to be funded beyond the first year of the strategy.
Supporting autistic people in the community. Many autistic people don't get the care they need. This includes lower level services like: peer support and social groups, day services and support to help with living independently in the community and residential care. The Government must invest in social care further by providing councils with more funding over the next three years.
Funding mental health services that work for autistic people and prevent crisis. Autism isn't a mental health condition, but too many autistic people suffer from poor mental health – with many ending up in crisis due to their needs not being met. As well as tackling the scandal of too many autistic people being in mental health hospitals, we're calling on the Government to fund an Improving Access to Psychological Therapies (IAPT) programme and fully roll out the Oliver McGowan Mandatory Training to improve understanding of autism amongst health and care staff. These are key parts of the new strategy.
Investing in improving access to autism diagnosis and post-diagnostic support. Receiving an autism diagnosis is a crucial step in accessing the services, support and adjustments that exist for autistic people to live well. However, people are still waiting too long, with thousands on waiting lists and at risk of their needs escalating. Clearing these backlogs and improving post-diagnostic support must be committed to.
Giving schools the funding they need to support autistic children and young people. We want to see more teachers trained in supporting autistic children and young people, as well as funding for councils to provide SEND support. We're also supporting the Disabled Children's Partnerships call on the Chancellor to close the gap in funding for support for disabled children.
If the Government commits to funding the new autism strategy fully, including through taking our recommendations on board, we will be one step closer to creating a society that works for autistic people and their families. We'll also keep working with our campaigners and branch members to make sure that the autism strategy is implemented in local areas.
Further information: