Our partnership with IBM
Published on 02 November 2023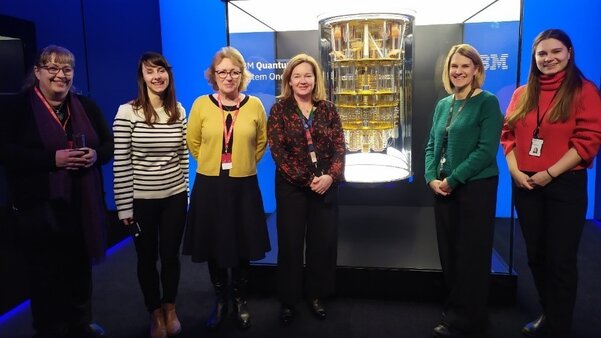 Representatives from the National Autistic Society and IBM met at IBM to celebrate our partnership success
We are delighted to celebrate recent outcomes of our partnership with IBM in improving employment opportunities for autistic people using IBM SkillsBuild. IBM SkillsBuild is a free education program focused on underrepresented communities that helps adult learners, school and university students, and faculty to develop valuable new skills and access career opportunities.
We will be signposting IBM SkillsBuild to autistic people and earlier this year ran a 16-week IBM SkillsBuild virtual bootcamp about IT Support for 30 autistic learners.

How we've collaborated with IBM
In 2022, the IBM Software Development Lab worked with our Autism at Work programme, as part of their global neurodiversity programme. As a result of this, two employees joined IBM's Hursley site near Winchester. Since then we've worked together with other IBM managers to recruit another three permanent employees through Autism at Work. Our Autism at Work programme helps deliver an inclusive advertising, recruitment and onboarding process, and managers and teams take part in autism training.
James Ashman joined IBM after some difficult years in and out of jobs and education. James has been recognised for his contribution to IBM by being nominated as a Rising Star at the UKIT Awards:
"I don't say this lightly - it is absolutely and completely life changing. I've carried the label of being lazy and unemployed for many years – now I am proud to say 'I'm a software engineer at IBM'. IBM is a prestigious company to work for, and from a financial and self-worth perspective, having this job has made all the difference."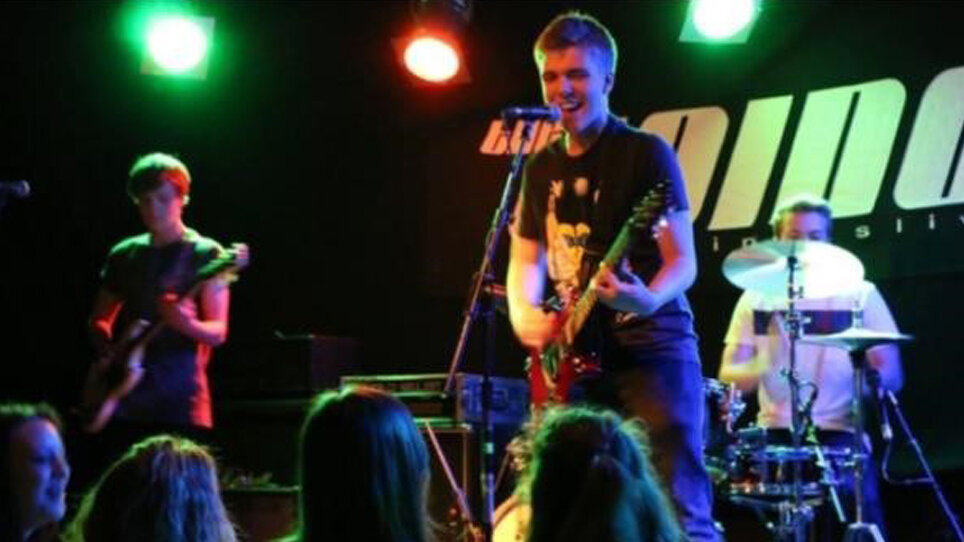 Susan Askew, Employer Engagement Manager at The National Autistic Society, said:
"With only 29% of autistic people in any form of employment, we want to close the autism employment gap and support employers to make roles accessible to autistic candidates. We are delighted to have supported IBM to recruit five full time employees through Autism at Work, in association with The Bloomfield Trust. Our collaboration has had successful outcomes due to the enthusiasm and commitment from all involved at IBM, where the value of neurodivergent thinkers is well understood.
"We are now looking forward to working in partnership with IBM to enhance employability for a large number of autistic people through the wide range of learning opportunities available through SkillsBuild. Being able to gain industry recognised certificates will be a huge advantage to many job seekers, enabling them to demonstrate their skills and abilities to employers. We want to reduce the autism employment gap and enable more autistic people to reach their potential in work, and look forward to doing this with IBM."
Vikki Bradney-Spencer, IBM UK CSR Lead, said:
"In working with partner organisations like the National Autistic Society, we offer an extended version of IBM SkillsBuild with mentoring and employability and inclusion programmes, as well as all the rich content, for adult learners and job seekers. We are excited to be making this available to the National Autistic Society to help open up access to employment for autistic people. We're supporting the National Autistic Society in a number of ways to enable the rollout of IBM SkillsBuild, and have plans to build more routes to employment for their job seekers.".
Further information
Read more about our Autism at Work programme.
Read more about Neurodiversity@IBM
Discover IBM SkillsBuild and sign up for free education