The A Word is back with a third series
Published on 05 May 2020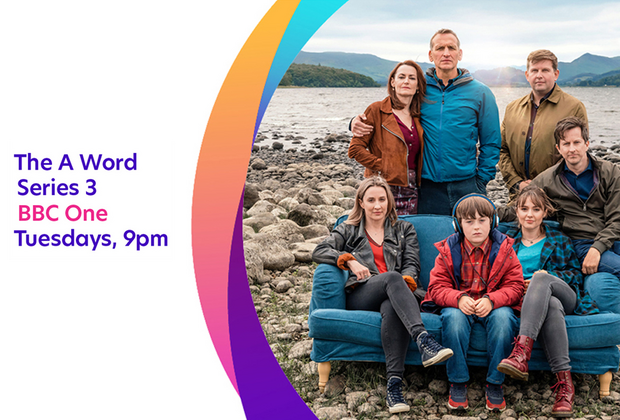 On Tuesday 5 May, the BBC launched the third series of The A Word, their prime time drama about an autistic boy and his family.

The story follows Joe, now 10 years old, dividing his time between his divorced parents who are living 100 miles apart. Starring our ambassador Lee Ingleby, Christopher Eccleston and Max Vento, the series written by Peter Bowker is set for its long-awaited return.

Make sure to tell your friends and family to tune in on Tuesdays on BBC One at 9pm, or watch and share the first two series on The A Word on iPlayer now. You can also watch the whole third series already on iPlayer, or join us every Tuesday at 9pm for #TheAWordWatchParty on Twitter as each episode airs. Invite family, friends and followers to watch along and learn more about autism.
Jane Harris, Director of External Affairs at the National Autistic Society, said, "The A Word is a great opportunity for autism to be viewed on a mainstream network by thousands of people. With so much of the country adapting to spending more time at home during the current lockdown, we hope to see more of the public to tune in and learn more about autism.

"This is a great platform to get people talking about autism – and hopefully finding out what life can be like for the 700,000 autistic people in the UK, and their families. Better understanding of autism could change the lives of hundreds of thousands of autistic people which is why we work with production companies and television shows to ensure the correct depiction of the lives of autistic people and their families are shown."
The third series follows Joe as he processes some major changes in his life. Lots of you tuned in to the first episode on Tuesday 5 May and joined our #TheAWordWatchParty on Twitter to discuss the storyline – join the discussion every Tuesday, invite your family and friends to watch too, and let us know what you think. We'll also be sharing important information and advice related to the storyline as it progresses.

The series will air every Tuesday on BBC One at 9pm, starting on Tuesday 5 May.