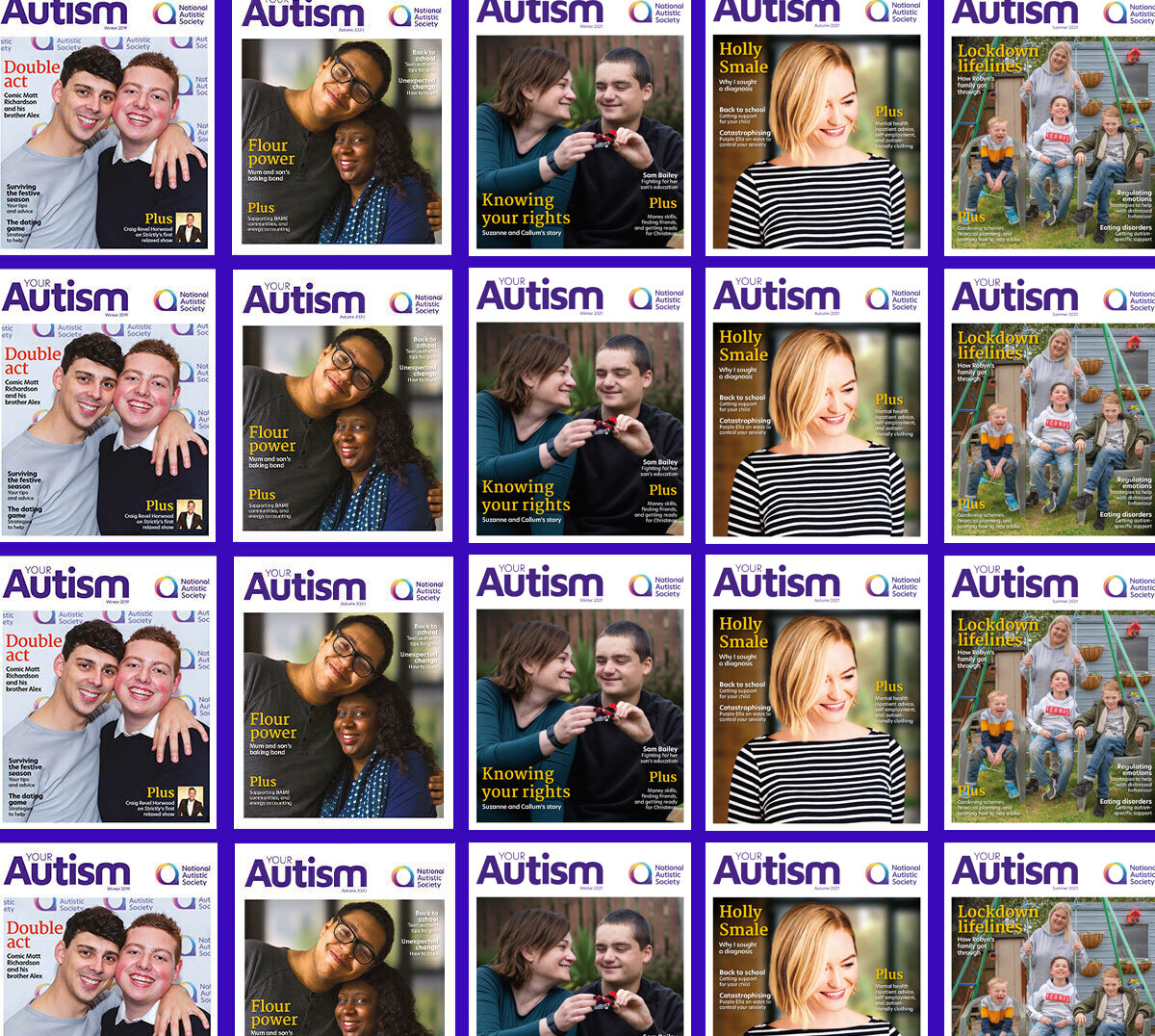 Your Autism magazine
Your Autism magazine is our charity's award-winning publication, produced exclusively for our members. Each edition brings you the latest autism information from our expert team, stories from autistic people and news about our work.
Become a member and get your copy
Check out what's in our winter issue
Suzanne and Callum's story and advice on knowing your rights in education.
We talk to Sam Bailey about her son Tommy's diagnosis and fighting for the right school place for him.
Christmas advice for when your adult son or daughter visits from residential care.
How to help your teenager make friends.
Lauren-Rochelle Fernandez, founder of Mask Off, on feeling unseen and unheard as a black autistic woman.
Teaching your child about money.
Sam's love of triathlons.
Ways to communicate and connect with your autistic child.
Become a member today to get your copy
You can receive Your Autism magazine four times a year by becoming a member of our charity. By joining today, you'll also receive regular email updates from us and have the opportunity to meet other members at our AGM and on our members' Facebook page. Click one of the options below to join.
'It's a place to get advice and look for information to help us."