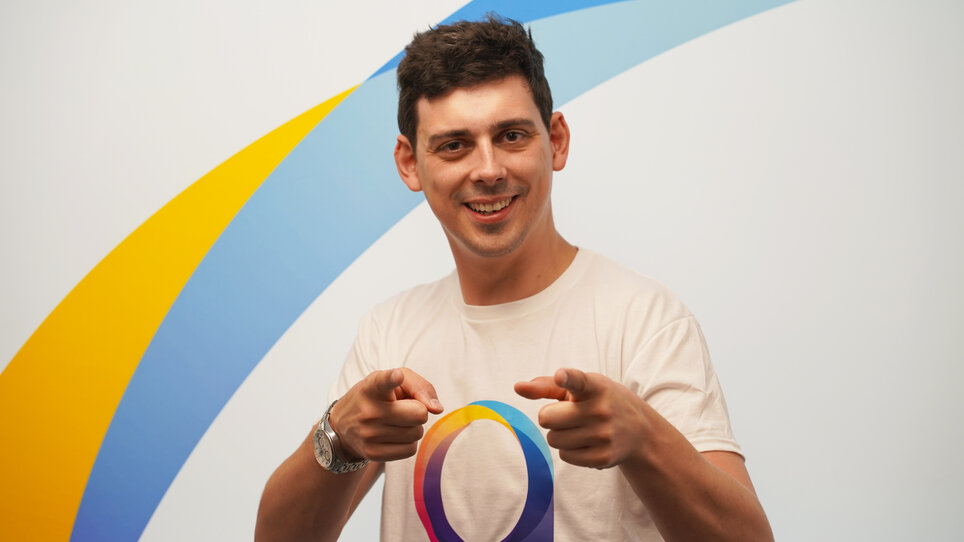 The Matt and Co Comedy Show is back!
Join us at the Clapham Grand for an evening of laughter and fundraising. Hosted by award-winning stand-up comedian and our ambassador Matt Richardson. Taking the stage is: Rhod Gilbert, Rosie Jones, Milton Jones and more! Age restrictions apply*
About the event
We are thrilled to announce the return of the Matt & Co. Comedy Show hosted by award-winning comedian and our ambassador Matt Richardson. 
  
Join us for a comical night at the historic Clapham Grand, raising funds to support our charity's important work to create a society that works for autistic people. 
  
Announcing our fantastic comedians taking the Matt & Co. stage!  Rhod Gilbert, Rosie Jones, Joe Wells, Milton Jones, Cally Beaton and Josh Jones.

Please note the line-up is subject to change.

* Age restrictions: you must be 18 years old or older on the event date.
Accessibility
If you or any of your guests require support during the event please contact
fundraising@nas.org.uk
or view the
Clapham Grand's accessibility information
.
You will be taken to DICE a third-party platform to purchase your tickets.

How much?
£31.42 (unreserved seating)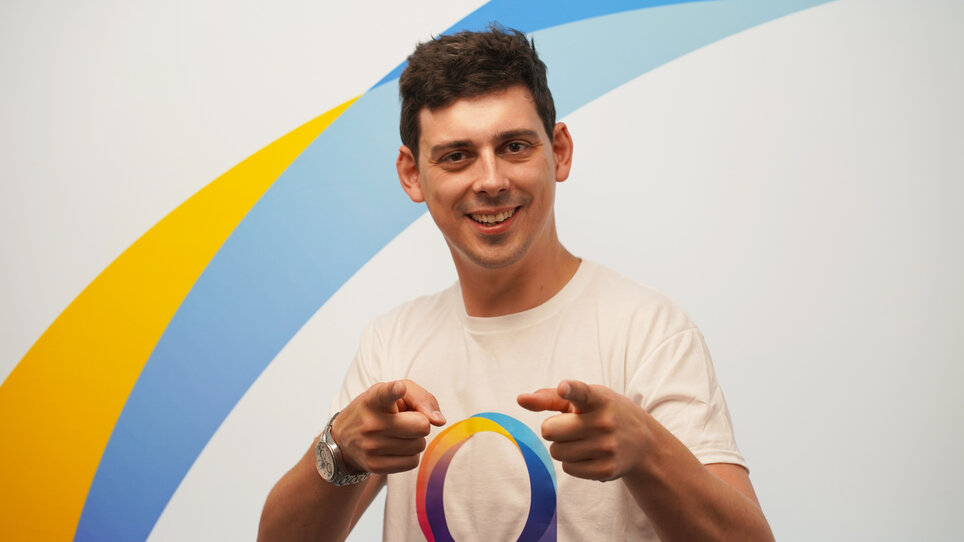 Matt Richardson  
The stand-up star is a multi-award-winning comic and a firm favourite on the comedy circuit. During his teenage years, Matt made it through to the finals of the new act competition, So You Think You're Funny and the Chortle Student Comedy Award. He was also crowned the winner of the Newbury and Bath Comedy Festival, before becoming a seasoned performer at the UK's top comedy clubs.   
Matt used his comedic chops to land high profile TV presenting roles on shows such as The Xtra Factor, The Hangover Games and the Red Bull Soapbox Race, to name a few. Matt – who is a National Autistic Society ambassador alongside his autistic brother Alex - has been instrumental in creating a star-studded line-up for The Matt & Co Comedy show, to raise funds for the National Autistic Society.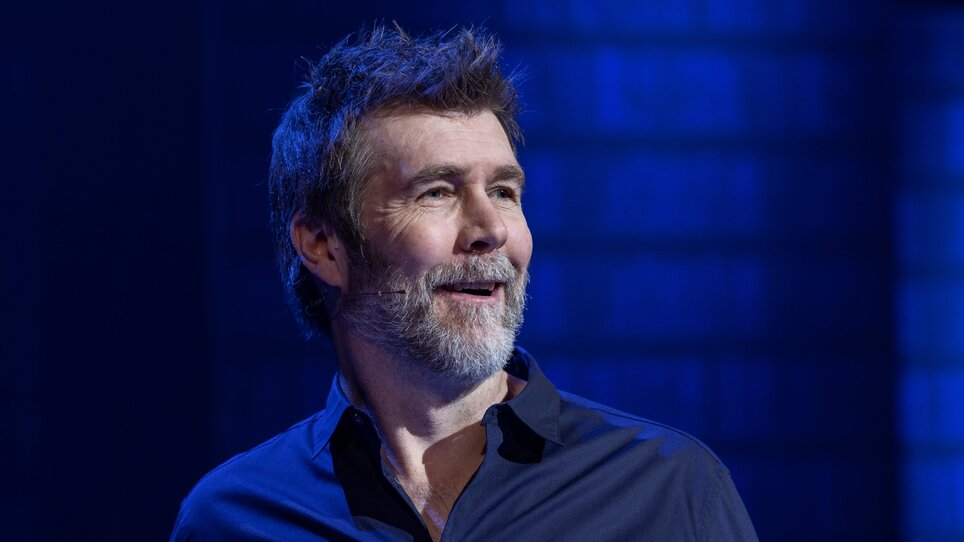 Rhod Gilbert
Welsh sensation Rhod Gilbert is one of the UK's leading comedy talents. He has enjoyed many successful years as a star of television and radio and continues to uphold his esteemed reputation as a seasoned host, prolific writer and first-class live performer.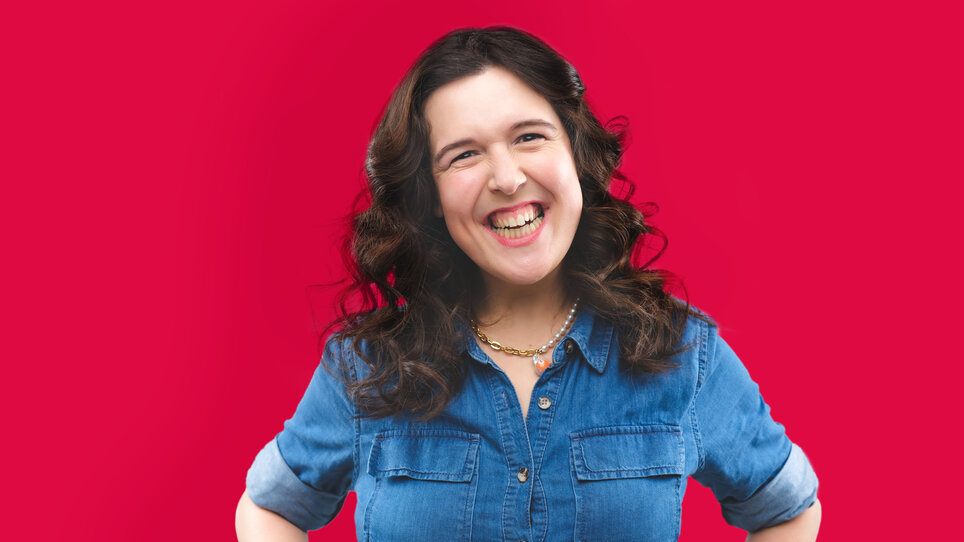 Rosie Jones
The must-see comedian, actor and writer who hails from Yorkshire was a television researcher before she decided to shift gears and perform stand-up on stage. Rosie often incorporates her authentic experience of being disabled into her comedy shows. Likewise, she's shared entertaining personal stories and showcased her comedic wit on TV shows such as The Jonathan Ross Show, 8 Out of 10 Cats, The Last Leg, Live at the Apollo, among many others.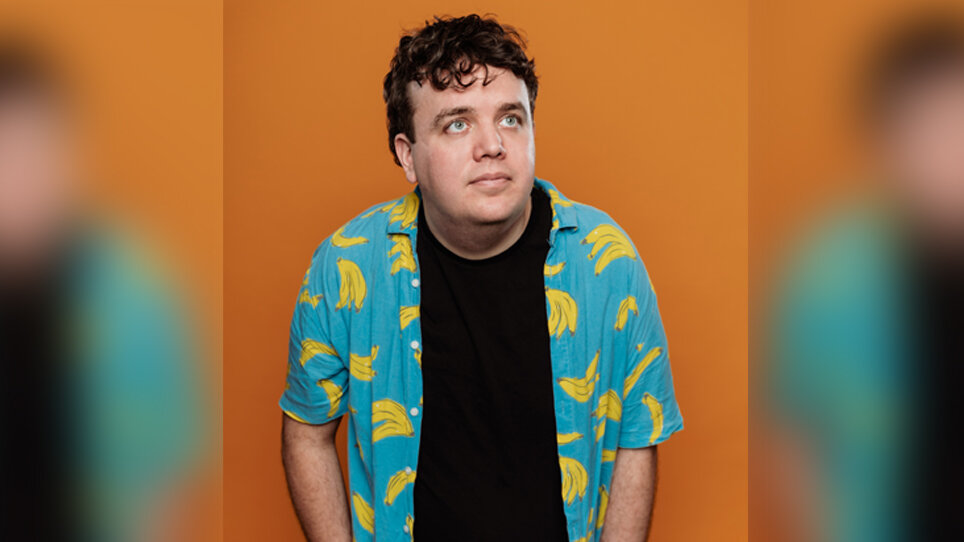 Joe Wells  
The Portsmouth star was thrust onto the world's stage when a stand-up clip of him discussing his non-autistic brother, garnered over 1.3 million views. Subsequently, Joe went on to support Frankie Boyle, Alexei Sayle and Stephen K Amos on stage. He also launched his own podcast called Neurodivergent Moments, with co-host Abigoliah Schamaun, as they continue to sit down with neurodiverse guests on different episodes to discuss their life experiences.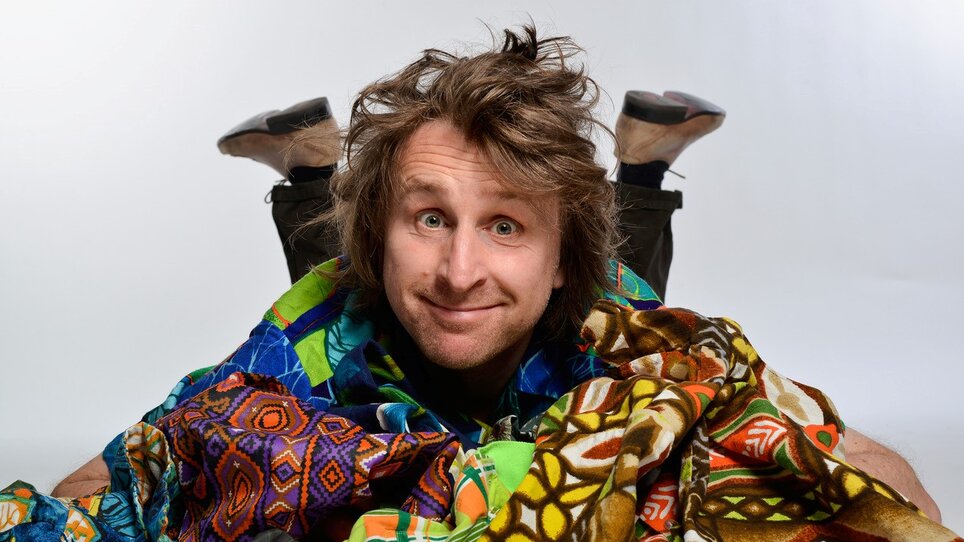 Milton Jones
Previous British Comedy Award nominee Milton Jones has appeared numerous times on Mock the Week, Live at the Apollo and has headlined Dave's One Night Stand. In previous years Milton completed his successful stand-up tours Temple of Daft and On the Road and is soon to be starting his latest stand-up tour called Milton Jones is Out There. His hilarious and honest touches to his shows make him a stand-out comedian and one not to miss.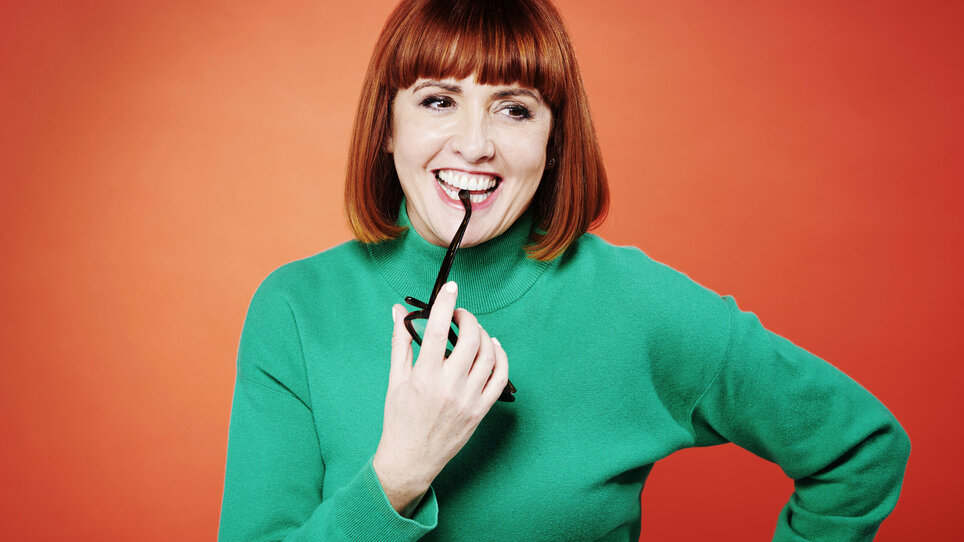 Cally Beaton
After joining US studio giant ViacomCBS as Senior Vice President, Cally Beaton was introduced to the world of comedy. Overseeing budgets for Comedy Central gave Beaton the opportunity to speak with the late, great Joan Rivers which sparked her interest in comedic performance.
She first took to the stage as a 45-year-old single parent and soon after became regarded as one of the most unique and exciting new stand-up comedians in the UK. Following on from this, Beaton has appeared on TV shows including The Apprentice: You're Fired, QI, Live at the Apollo and Pointless Celebrities.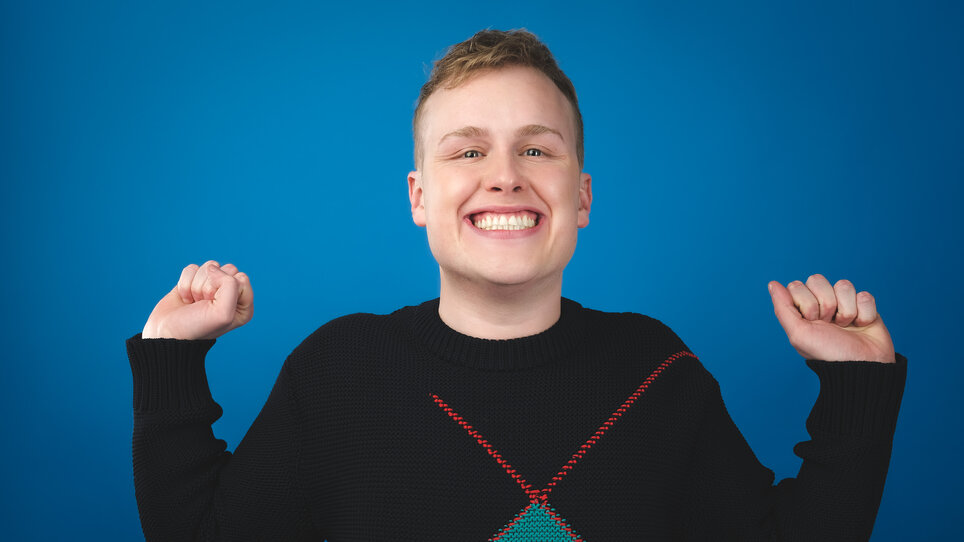 Josh Jones
The upcoming, comedic star Josh Jones is said to be, in recent years, the most original comedian from the North-West. Debuting on 8 Out of 10 Cats put Josh into the comedic limelight and he went on to appear on many popular TV shows, including The Jonathon Ross Show. More recently, in 2022, at Dave's Edinburgh Comedy Awards, Josh was nominated for Best Newcomer for his hilarious, sell-out stand-up show Waste of Space.
Matt and Co Comedy Show Terms and Conditions 2023

1. Ticket Purchases

a) I agree to pay a non-refundable ticket fee of £31.42 to the National Autistic Society (NATIONAL AUTISTIC SOCIETY) to secure entry to the Matt and Co Comedy Show 2023.

b) I understand that all tickets holders must be 18 years of age on or before the event date.

c) I understand that I am purchasing tickets through a third-party platform (DICE) and not from the National Autistic Society website (www.autism.org.uk.) Review DICE's privacy policy for details on how they will handle your information.

d) I understand that the line-up is subject to change and cannot refund my ticket due to a change in line-up.

2. Health and Safety

a) I understand that all ticket holders attend the event at their own risk and agree that, as far as they are aware, are suitably fit and physically able to attend. NATIONAL AUTISTIC SOCIETY shall not be held responsible for any injury or illness that may be caused as a result of attending the event.

b) I understand that each ticket holder is responsible for their own actions whilst attending the event. The NATIONAL AUTISTIC SOCIETY accepts no responsibility for the actions of the attendees nor the consequences of such actions. This continues to the attendees' personal belongings; they are brought and stored at their own risk and the NATIONAL AUTISTIC SOCIETY accepts no responsibility for any items that are damaged, lost or stolen at the event.

c) ID will be required to purchase alcohol from the venue. We ask that all attendees drink responsibly during the event. The venue reserves the right to refuse the sale of alcohol to anyone who: doesn't present a valid photo ID; suspected to be under the age of 18; appears to be intoxicated.

3. Images and footage

I hereby agree that images or footage taken of me on at the event may be used by the NATIONAL AUTISTIC SOCIETY in future promotional material including our websites, social media and charity magazines and reports, unless stated otherwise.

4. Cancellations and Withdrawals

a) Except in exceptional circumstances as determined by the NATIONAL AUTISTIC SOCIETY, I understand that all ticket payments are non-refundable and may not be deferred towards a future event.

b) I agree by signing up to this event that I will not act in ways that may bring the NATIONAL AUTISTIC SOCIETY's reputation into disrepute and that I will abide by the NATIONAL AUTISTIC SOCIETY's values of inclusion and respect for all while attending the event; the NATIONAL AUTISTIC SOCIETY reserves the right to refuse admission to and/or remove from the venue any ticket holders who act contrary to this and/or fail to uphold these values. Additionally, the NATIONAL AUTISTIC SOCIETY reserves the right to refuse admission to anyone suspected of ticket or identity fraud. The NATIONAL AUTISTIC SOCIETY will not be liable in any way to costs associated with the event, that may be lost due to the refusal of entry.

c) I understand in the event that the NATIONAL AUTISTIC SOCIETY is forced to cancel the event or change the date for any reason the NATIONAL AUTISTIC SOCIETY will inform each ticketholder as soon as possible. Ticketholders can claim a refund of their ticket purchase price, however they must notify the NATIONAL AUTISTIC SOCIETY in writing within 15 days of the NATIONAL AUTISTIC SOCIETY sending notification of the event cancellation. If the event start time or other details are altered, the NATIONAL AUTISTIC SOCIETY will inform attendees and update the NATIONAL AUTISTIC SOCIETY website and no refund shall be granted.

d) All ticket payments that are not refunded will be treated as a donation to the NATIONAL AUTISTIC SOCIETY.