"My name is Lesley and I have been a volunteer for the education rights service and the appeals and tribunals service in Scotland for nearly 15 years! I help families navigate the education system because all children have the right to an education. I help families to understand their rights in appeals and what they need to know to challenge processes like exclusion from school. In the past few years it has been lovely to see young people gain a stronger legal voice to express what they want and need in order to learn and grow at school.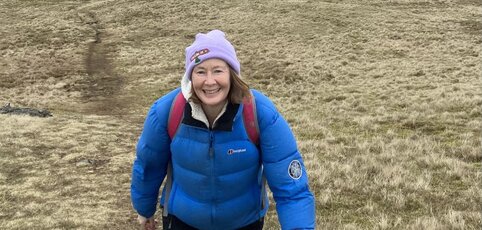 The families themselves are very grateful. The other volunteers and co-ordinators are great for advice so I always feel I can go to someone for help if I need it.
I think that I make a difference by being a listening ear to families when they need it. I make a difference by giving families the confidence to challenge the education system when they feel things are not right.
As I approach 15 years of volunteering with the National Autistic Society I am grateful that I got the opportunity to enjoy such interesting voluntary work and to support so many families. I look forward to many more years doing this."
I get real satisfaction when I feel I have helped a family assert their rights according to the law and this means that a child or young person can be comfortable, happy and achieving at school.