Hi, my name is Nellie. I work at the National Autistic Society, supporting branches of our charity across the North of England and Northern Ireland. Before working here, I was actually a volunteer with the charity for nearly four years.
I first started volunteering at the National Autistic Society in 2015at the North Yorkshire Central Branch (NASNYCB). The branch was local to the university where I was studying, and I was a first year student keen to volunteer my time.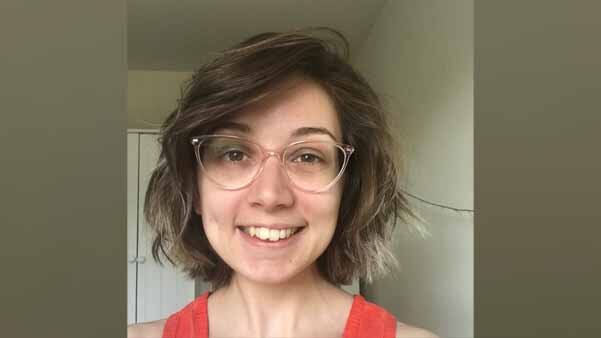 I specifically wanted to help organise an activity for siblings of autistic children, as I have an autistic brother (it actually turns out that I'm autistic too, but that's a whole other story!). Eventually we were able to run some events for siblings of autistic people. My favourite event involved a local petting farm bringing along some animals for the kids to interact with. Very cute! I'm glad that I was able to kick-start these events into happening at the branch, as I think they really helped local families in the city where I studied.
During my time as a volunteer, I started to gain skills in areas such as responding to professionals via email, communicating with new people, and presenting in front of a group. These are all skills that I now use in my job at the charity! In 2016, I also took on the role of Volunteer Moderator on the Community (the charity's online forums). I would normally dedicate an hour or two to this role each week, which I was able to schedule in around my university work. This role led to me visiting the charity's head office for some training, which was great as I was able to see what the charity's London office was like before I even started working at the National Autistic Society.
In my final year at university, I managed to continue my volunteering with NASNYCB, and also spent several hours that year moderating (although I did ask for breaks in this role around busy assessment periods). I would go into the university library most days to work, and normally for the first half hour or so I would do some volunteering admin, so that I could stay on top of that as well as my university work.
I realised during my final year that I would like to work in the charity sector, and decided that I would take a year out after my degree to up my volunteering hours with the branch, funding this via a part-time job. This idea became a reality in the Autumn of 2017, when I became Branch Chair of NASNYCB.
Although things didn't go exactly to plan for me (I actually held a graduate level role at my old university for a year, before a period of unemployment), in the end I found my way in to working at the National Autistic Society. I heard about the vacancy through my local branch. I was interviewed by two staff members who I already knew, thanks to volunteering! I couldn't have asked for a better opportunity, and it all came about because I chose to volunteer with the National Autistic Society years earlier.
I'm not sure if I'd have got the job I have today if it wasn't for volunteering. I gained so many transferable skills from it, plus I met so many people who worked in the sector. I remember one time when I was a volunteer I ended up having a conference call with two staff members – very nerve-wracking but also very cool!
I would really recommend that students and young people consider volunteering at their local branch of the National Autistic Society. I really enjoyed volunteering, and it was a great way to learn useful skills, while positively impacting autistic people and their families in my local community.
To find out more about our charity's branches, including our new online branches, please visit www.autism.org.uk/what-we-do/branches.