Coronavirus: Government plan to support social care
Published on 16 April 2020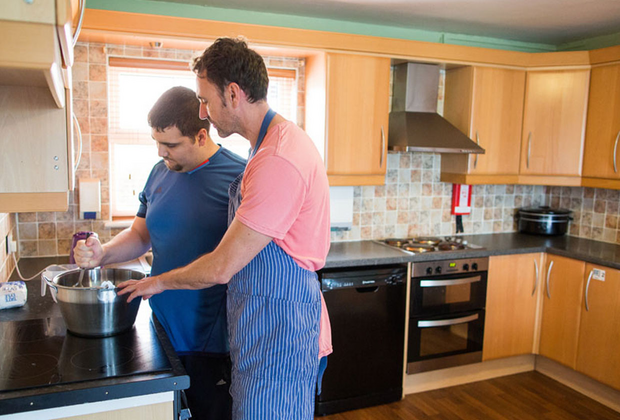 The Government has announced its plan to support the social care system during the coronavirus outbreak. This plan will lead to a number of changes including who can get access to covid-19 tests and the support people get from social care. The measures are desperately needed but the Government must go further protect the social care system as a whole by providing more funding to councils.
What the plan means for autistic people and their families
The plan includes a specific commitment to publish guidance on supporting autistic people. We think this is good news and could make a really big difference, given the specific challenges autistic people often face trying to get the right support during the coronavirus outbreak. This new guidance must ensure autistic people get the right support. Many autistic people and their families have already told us how difficult changes to routine are, and how hard it is when families can't visit them, and we are raising these concerns, along with many others, with the Government.
The Government's plan recognises that autistic people have specific needs and difficulties during the coronavirus outbreak, and also promises a number of other measures including:
making sure social care workers get the training they need to give autistic people the support they need during this difficult time
ensuring councils and the NHS provide continuity of support for young people with SEN or EHC plans that are nearing the age where they would move over to getting adult social care
working with autistic people and their families, as well as charities, to make sure that the Care Act easements don't disproportionately disadvantage autistic people and their families. If the Coronavirus Act's easements of existing laws are 'turned on' by councils, they could result in people seeing their care reduced or even stopped
recognising that it's still really important in the current situation to make sure autistic people can make their own decisions, and a commitment that the Mental Capacity Act and Deprivation of Liberty Safeguards still apply.
What else does the social care action plan say?
The action plan looks at the whole social care system, and sets out a number of new measures to make sure that people who need care can get this safely. The Government has promised to extend covid-19 testing in social care, and also set out plans for how they're going make sure staff and people who need care can get protective equipment (PPE). This includes:
testing all care workers and care home residents who have symptoms of covid-19, as well as people who are leaving hospital and going back into a care home. We're worried that this doesn't include people who get care in their own home and have raised this with the Government
improving the provision of protective equipment by putting in place a new system so people who need it can access it more quickly. We've been clear that this needs to happen as soon as possible so autistic people are safe
aiming to hire 20,000 more people to work in social care – this is really important because lots of care workers are currently unwell and self-isolated.
Our Director of External Affairs, Jane Harris, said:
"Today's measures are desperately needed to make sure people who really need care during this crisis get it. It's more important than ever that autistic people have the support they need to be safe during this time.

"Protective equipment and testing are absolutely crucial in tackling this crisis, and the Government must make sure this reaches those who need it as soon as possible. The Government must also go further to protect the social care system as a whole. It was already under significant financial pressure before, and the coronavirus outbreak could see it crumble.

"Last month's emergency funding for councils was an important first step, but the Government must put in more funding to prevent councils from having to reduce or even cut people's care. During the coronavirus outbreak, it's crucial that the Government doesn't leave behind any vulnerable people in need of care."
Share your story:
We are committed to showing the Government the impact this has on autistic people and their families. We will keep speaking up so that people have their rights protected during this time. Please share your experiences, and any worries or concerns you have, with us by emailing stories@nas.org.uk.
Further information
For information, tips and guidance around coronavirus, visit our resources page.