National Autistic Society Garden selected for RHS Chelsea Flower Show 2024
Published on 30 October 2023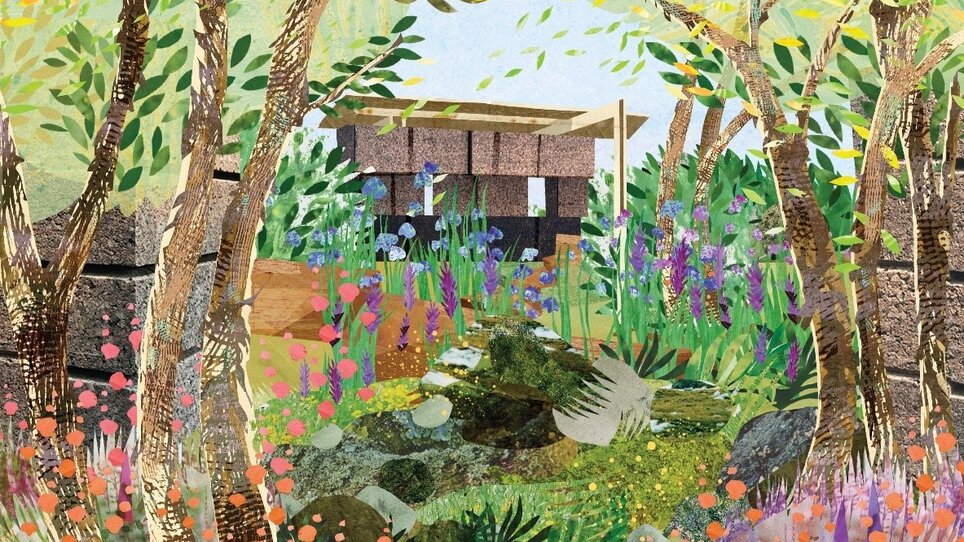 A garden themed around autism and masking has been selected as a show garden at the world famous RHS Chelsea Flower Show.
The National Autistic Society Garden will be created by designer and botanist, Sophie Parmenter, and Dido Milne, Director of CSK Architects.
The show garden is sponsored by Project Giving Back, a unique grant-making charity that provides funding for gardens for good causes at the RHS Chelsea Flower Show.
Following RHS Chelsea Flower Show 2024, the garden will be relocated to one of our supported living sites at Catrine Bank alongside the river Ayr in Scotland.
Using innovative and sustainable plants and materials, the National Autistic Society Garden will explore an autistic person's experience, particularly the use of a strategy called 'masking'. The term masking describes how autistic people consciously or unconsciously hide their autistic characteristics, in order to fit in and feel more accepted. Masking autistic characteristics and suppressing coping mechanisms can result in distressed behaviour, exhaustion, mental health difficulties, a loss of sense of self and low self-esteem.
There is a large team collaborating on the project, including autistic people and people who have family or friends who are autistic. Autistic people are involved in developing the message and ethos of the project, as well as the creation of the garden itself.
Caroline Stevens, Chief Executive of our charity, said: "We are absolutely delighted to have been chosen to have a show garden at RHS Chelsea Flower Show 2024, and are incredibly grateful to Project Giving Back.
"Our garden aims to explore 'masking', which describes how autistic people consciously or unconsciously hide their autistic characteristics, in order to fit in and feel more accepted. We hope our garden will enable us to build understanding of autism and masking within the wider public, but also reach out to and open conversations with autistic people and their families."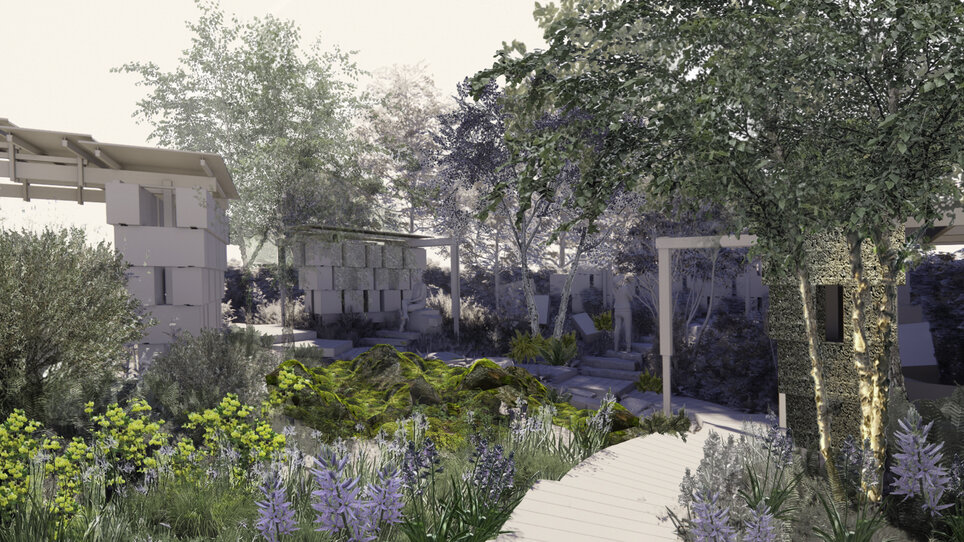 The garden creates a series of spaces dedicated to the different kinds of relationships in our lives - at work, with friends and family, with partners, or by ourselves.  These areas are defined by cork 'masks' and encircle a central sanctuary with a mesmeric sculpture, alluding to the inner mind's complexity and beauty.
The planting scheme is multi-layered, evolving from wetland meadow to river birch woodland, with a vibrant colour palette at its boundary soothing to softer hues at its heart, where textured curling bark sits alongside large crusted blocks of expanded cork.  
A strong ecological ethos runs through the garden, showcasing the circularity of regenerative systems and the interdependent relationship between natural ecosystems and man-made materials.  
Designer Sophie Parmenter explains: "The three outer spaces in our garden, each with its own character, accommodate a type of social activity: a large, covered space for a family or friends; a more formal space for colleagues; and a more intimate corner for a quiet conversation with a partner.  Each space is defined by a cork and timber screen - or 'mask' – which together create a fourth area, a sunken, protected sanctuary at the heart of the garden. This sheltered central garden becomes a metaphor for the inner mind.
"RHS Chelsea Flower Show offers an opportunity to break new ground as a designer, enjoying the creative freedoms involved in making a show garden. It also affords a chance to challenge the industry's traditions and to push for innovation in sustainable design."
Co-designer Dido Milne, of CSK Architects, explains how material life cycles which lie behind the materials we build with are all too often hidden from view. "On the face of it, a building appears to be a big stable object that is permanent, but this façade masks the reality that like everything else we make, a building is both constantly changing and temporary - a lot of buildings don't last much longer than a human lifespan before they are demolished.
"Scratch the surface some more, and in fact the built environment is part of a never-ending flow of materials across time - extraction, manufacturing, construction, maintenance, repair, reuse and renewal - all of which can create environmental impacts.
"This garden is an opportunity to explore and highlight some of the hidden connections between the materials we specify and the ecosystems which lie behind them."
RHS Chelsea Flower Show will take place from 21 – 25 May 2024 and is one of the most famous gardening events in the world.
It is the Royal Horticultural Society's flagship event and has been delighting garden and plant lovers for over 110 years.