The Oliver McGowan Mandatory Training in Learning Disability and Autism (updated on 21 December 2021)
Published on 31 July 2020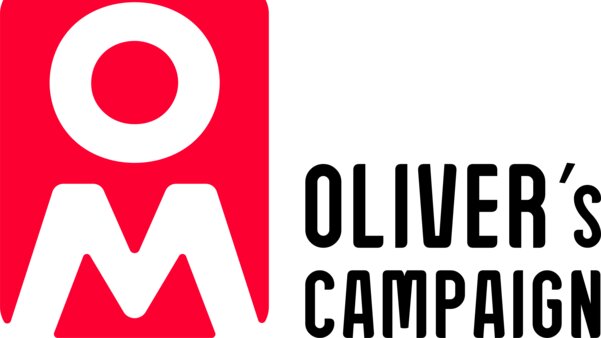 We are delighted to be part of the trial to help develop the Oliver McGowan Mandatory Training in Learning Disability and Autism, alongside autistic people, people with a learning disability and families and partner organisations.
We have just completed the delivery phase of our part of the trial, after training over 1,300 staff working in health and social care in England in the past few months. Each session was led and/or co-facilitated by an autistic adult and aimed to
ensure health and care staff understand autism and how to adapt their care and support for autistic people. Thank you to everyone who has been part of this journey so far.
Feedback on the trial (across all partners) has been really positive so far, particularly about the difference it's making to staff's knowledge, skills and confidence. There has also been overwhelming support from participants for learning to be delivered by autistic adults and people with a learning disability. This is reflected in both anecdotal feedback and the co-produced Interim report recently published by Independent Evaluator NDTi.
There will now be a full evaluation of Oliver McGowan Mandatory Training trial, which will inform a final training package that will be rolled out to all health and care staff across England.
Background to the training
The Oliver McGowan Mandatory Training in Learning Disability and Autism is the result of tireless campaigning, especially from Paula McGowan who has been awarded an OBE for her work. Paula has been at the forefront of calls for better understanding and training for health and care professionals since the tragic death of her son, Oliver, in 2016. The training is named after Oliver. You can find out more about his story on the Oliver's Campaign website and on Youtube.
Health Education England (HEE) and Skills for Care are co-ordinating the development of the training. There are four separate trials, each being delivered by a different partner organisation and co-produced and co-delivered by autistic people, people with a learning disability and family carers.
Why this training is important
Thousands of autistic people and their families, as well as our charity, backed Paula's petition and made the Government act to make sure autism was included in health and care staff training. In 2018, the Government committed to making this happen, and then in 2019 the Government promised to start rolling it out, finally living up to its duties in the Autism Act.
Our own research suggests that professional understanding of autism is worryingly low. Only 11% of autistic adults think hospital doctors understand autism, while 10% believe this for social workers. That's why we really wanted to work with autistic people, people with a learning disability and their families, to develop what this training looks like and to deliver it.
Partners
The Government launched an open application process at the end of 2019 for autistic people and people with a learning disability, and charities, to propose how they would develop and trial this training. After reviewing all the applications, on the 16 July 2020, Health Education England announced who will be working together to do this.
We're delighted that we're one of the partners chosen to develop the training, working alongside:
Mencap (lead partner)
Access All Areas Theatre Group
Be Well Education, Learning and Development
Carly Jones MBE
Insight Autism CIC
Jeremy Harris
How the programme is run
Our consortium partners set up a steering group which meets monthly. It includes a majority of and is co-chaired by people with lived experience, including people who are either autistic or have a learning disability, or their families.
People with lived experience are part of every work stream, as well as the design, production,delivery and oversight of the training The training itself was delivered by autistic people and people with a learning disability and featured films scripted and acted by people with a learning disability (Access all Areas).
Timings
Deliver of training: July to November 2021
Co-produced independent report of the progress of The Oliver McGowan Mandatory Training in Learning Disability and Autism Trial so far: November 2021
Full co-produced independent evaluation of the trial. This will report on the impact of the trial training, and will identify the most appropriate content, material and delivery methods for the wider rollout.
Find out more about the training and how it's being developed, trialled and evaluated on the Health Education England website.
Caroline Stevens, Chief Executive of the National Autistic Society, said: "We are delighted to contribute to this vital training, alongside the other partners.
"Autistic people and their families are rightly at the centre of the programme and involved in every stage, from the design right through to the delivery and evaluation.
"The training will make a huge difference to hundreds of thousands of autistic people once it's rolled out. It is only happening thanks to tireless campaigning, especially by Paula McGowan who has been fighting for this ever since the tragic death of her son Oliver in 2016.
"The truth is, too many healthcare staff still don't understand autism or how to support autistic people. An inquiry by MPs and peers found that just 11% of autistic adults think hospital doctors have a good understanding of autism, while only 10% said this for social workers.
"Simple things, like giving someone more time to understand and answer questions in a consultation can make all the difference. Failing to make reasonable adjustments could put someone's health at risk.
"This training is a big step forward but it's not enough on its own. Autistic people will continue to face huge health inequalities until the Government properly invests in social care and community mental health services. The system has been in crisis for years and this has been laid bare for all to see by coronavirus."
Further information