"Those who must not be forgotten": Why the Mental Health Act needs to be reformed.
Published on 13 November 2023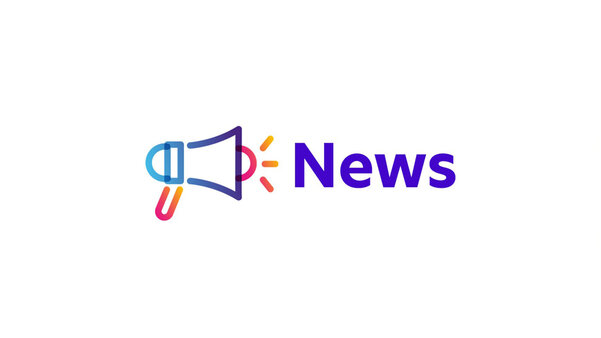 On Tuesday 7 November 2023, The Government's promise of a Bill to reform the Mental Health Act was dropped from the King's Speech. The next day, a four-year long enquiry led by Baroness Hollins was published, condemning the government's failure to end the "inhumane treatment" of autistic people and people with learning disabilities.
Now, The Independent has highlighted Nicholas' story. A 28-year-old autistic man, who for more than 10 years was trapped in dementia care units and A&E wards, abused by nurses and held in padded rooms.
Ella Pitt, Campaigns Manager at the National Autistic Society, has written an opinion piece in response to these events:
Those who must not be forgotten
It is Nicholas, and the thousands of autistic people who have been abused and permanently damaged by the failings of our mental health system, who have been most let down by the Government dropping the Mental Health Bill, which failed to be included in Tuesday's King Speech. Despite enormous consensus behind the desperate need for reform, the 2,045 autistic people and people with a learning disability currently in mental health hospitals have been ignored.
This is a crushing disappointment. The Mental Health Bill wasn't a complete solution to the issue of autistic people being locked up in mental health hospitals, but it did represent a big step forward on an urgent issue that we've been campaigning about for over a decade. We consistently hear tragic stories of the human rights violations that occur to autistic people being inappropriately detained in hospitals.
It's hard to see what could be more worthy of Parliamentary time than addressing that autistic people are being inappropriately detained and abused in mental health hospitals, often for years on end. The average length of stay for an autistic person or person with a learning disability in a mental health hospital is five and a half years. Five and a half years of being sensory overwhelmed, miles away from familiarity in inappropriate settings, that provide no therapeutic benefit. Shelving this major piece of legislation makes it clear that the Government do not see the continued abuse of autistic people in these settings as a priority.
Only the day after the King's Speech, Baroness Hollins wrote to the Health Secretary Steve Barclay about Independent Care (Education) and Treatment Reviews and highlights the harrowing circumstances that lead to the detention of autistic people and the almost total absence of the right kind of support in the community. It is completely unacceptable that today's unsupported autistic child at school can so easily become tomorrow's autistic person in crisis, condemned to solitary confinement within a mental health hospital. The Government knew the evidence, before this letter, and before the King's Speech but has failed to act. Nearly 20,000 campaigners from the National Autistic Society and Mencap wrote to the Prime Minister just two weeks ago and they have been ignored.
Baroness Hollins' letter also references the perpetual cycle of one autistic person being discharged from an overly restrictive setting only to be replaced by another. This pattern of continuous human rights violations will continue without the promised legislative reform that has now been abandoned. This cycle is all too familiar for those aware of the complete lack of progress we've seen on this issue over the last decade or more. How many more times must we hear about these human rights scandals and tragedies in documentaries and articles before this urgent issue is finally given the Parliamentary time it so desperately deserves? The Government needs to answer Nicholas, who has been in and out of hospitals for 10 years, "Why can't I have a life? My only crime is being born with autism and a learning disability" .
We won't let this issue be forgotten.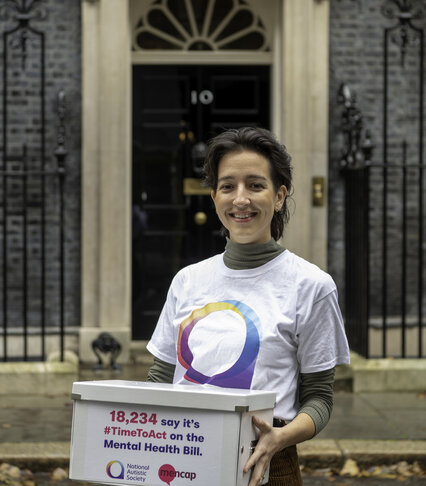 Ella Pitt, Campaigns Manager at the National Autistic Society.
Further information
Find out more about our Autism Inpatient Mental Health Service which offers advice and support to autistic people and their families in England, who have been detained in a mental health hospital or are at imminent risk of detention or re-detention.
Read our news story about the latest NHS data on the number of autistic people in mental health hospitals.
Read our information, advice and guidance about autism and mental health.